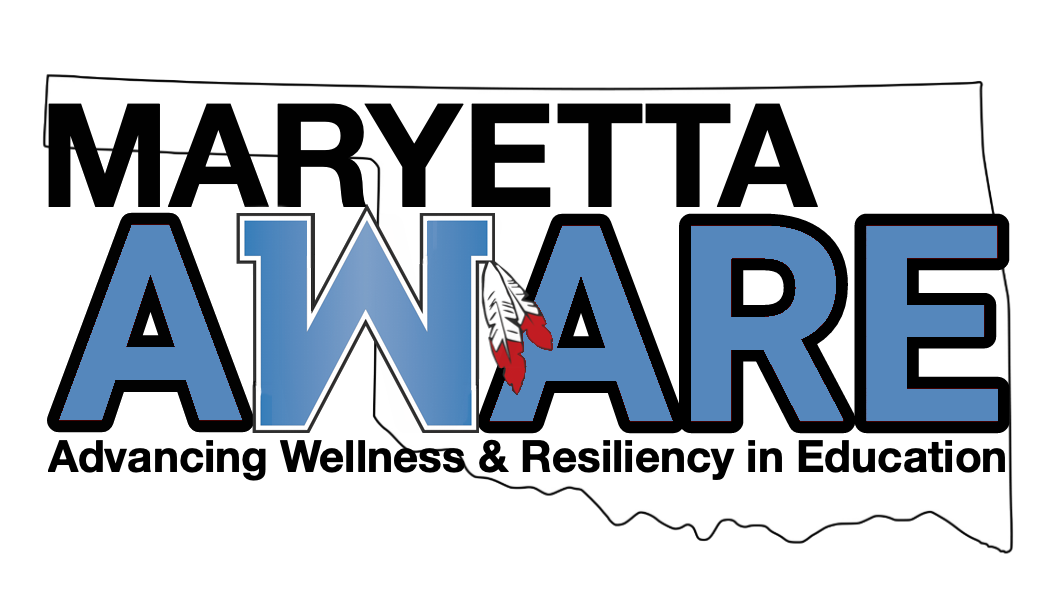 Maryetta School, in partnership with the Oklahoma Department of Education (OSDE), Oklahoma Department of Mental Health and Substance Abuse Services (ODMHSAS), Phoenix Counseling, and Cherokee Nation will collaborate to develop a sustainable infrastructure for school-based mental health programs and services to meet the needs of Maryetta students. The purpose of the AWARE grant is to:
1. increase awareness of mental health issues among students;
2. provide training to school personnel and other adults who interact with students to detect and respond to mental health issues;
3. connect students, who may have behavioral health issues, serious emotional disturbance or serious mental illness, and their families to needed services; and
4. promote a positive school climate to improve student attendance and discipline.
The Maryetta AWARE team will host an Annual Mental Health Event; Quarterly Mental Health Family Nights and implement a program to reward students for good behaviors. Mena, the Therapy Dog, will be onsite weekly to reduce student stress and facilitate positive social interactions between students and among teachers and students.
Maryetta AWARE is a four year SAMHSA grant totaling $3,453,560.00. The Mental Health Team in collaboration with the Maryetta AWARE team are working to ensure students' mental health needs are met onsite, as well as, increase partnerships and mental health awareness in the community.
Stay tuned for more information!