Ruth Kelly will be here next Wed. Dec. 6th to take class pictures. Pictures are $7.00 and must be prepaid. Picture money envelopes will be sent home this week.
Congratulations Brian Pritchett for winning the 55' Smart TV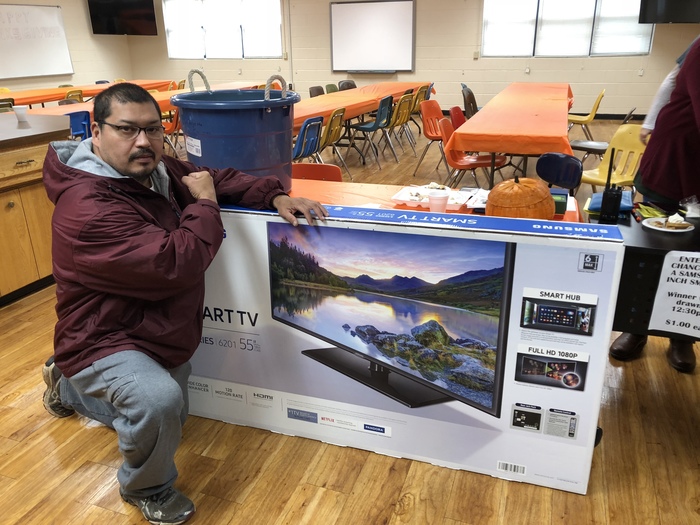 Maryetta Cultural Day.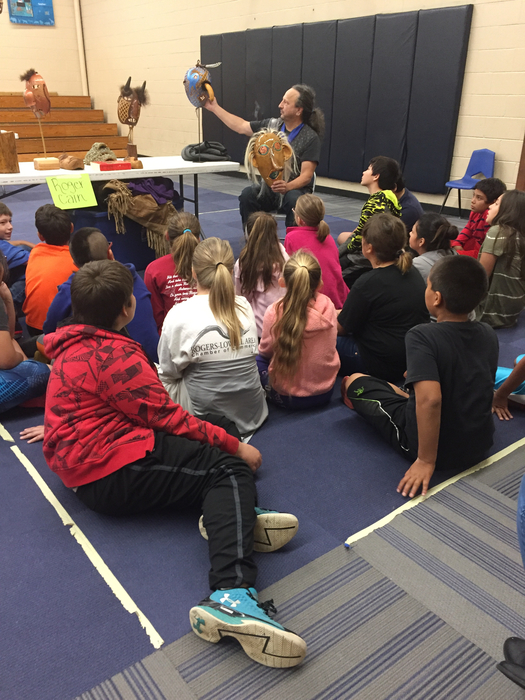 Parents are invited to eat Thanksgiving Dinner with their child on Friday, November 17th. The cost is $2.00 each for adults 18 and older. Children and Senior Citizens are free.
SALE! These shirts are now only $8.00 each! Various sizes available.
Lost and Found is set up in the Old Gym. Please take a look!
7/8 Zion Tourn. Raiders 33 Warriors 47 Raiders will play Thurs. @4 against Westville.
7/8 Zion Tourn. Lady Raiders 45 Lady Warriors 18 Lady Raiders play Woodall on Thurs. @5:00
Thanksgiving break is next week, November 20th - November 24th!
REVISED BRACKETS FOR THE CENTRAL TOURNAMENT HAVE BEEN ADDED TO THE WEBSITE AND MOBILE APP. Main-Documents-Athletics-Basketball THE GIRLS WILL PLAY AT 6:30 TODAY!
Congratulations to Chad Singleterry for winning the drawing for the Veteran Quilt donated by Joy's Quilters.
The 5/6 boys and girls basketball game Nov. 16th against Westiville has been cancelled. Rescheduled date is yet to come! Thanks
Happy Veterans Day! Thank you Veterans for your service. Great job to the 4th class on their program.
Maryetta School would like to invite everyone to our Veterans Day Program tomorrow, Friday, November 10th. The program will begin at 1:00 p.m. in the Activity Center. All veterans are welcome to eat lunch in the cafeteria beginning at 11:00 a.m. We thank you veterans, for your courage and personal sacrifice to serve and protect our country.
Shirts for sale. $10 each in the front office.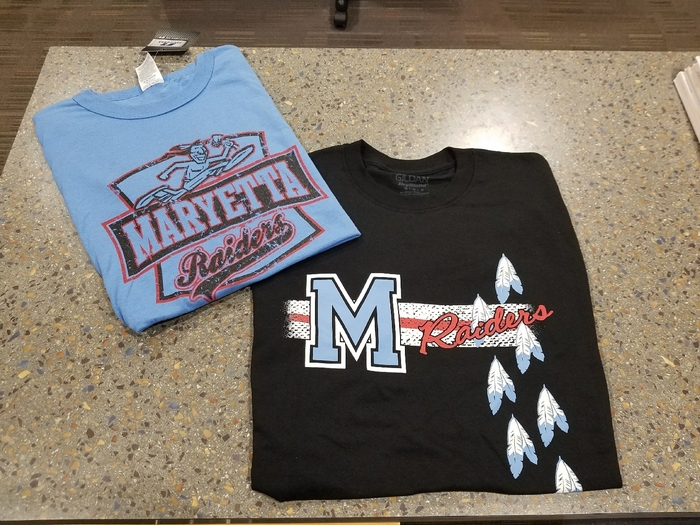 Tournament brackets have been added to the website and mobile app for the 7th/8th Zion Tournament and an updated Sallisaw Central JV Girls. Main Menu-Documents-Athletics-Basketball.
Sallisaw Central Tourn 5th/6th Girls Maryetta 24 Sallisaw Central 5 5th/6th Girls take 3rd place! Congrats!
Sallisaw Central Tourn 5th/6th Boys Maryetta 35 Sallisaw BlackDiamonds 25 5th/6th Boys are consolation Champs!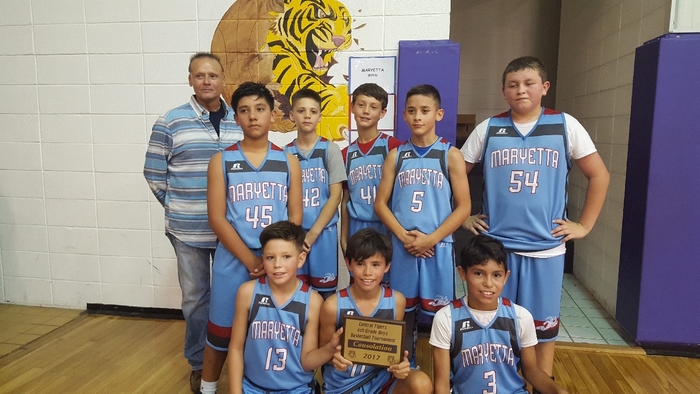 Tournament brackets (3rd/4th Woodall & 5th/6th Dahlonegah) have been added to the website/mobile app. Main menu - Documents - Athletics - Basketball.
Sallisaw Central Tourn. 5th/6th Girls Maryetta 8 Vian 13 Girls will play for 3rd place on Saturday @12:00pm against Sallisaw Central.