Softball practice will begin on the first day of school so bring all your equipment and be ready to go. I apologize for not being able to have practice earlier but it's out of my control. If you have not had your physical yet it would be a good time to do so.

ATTENTION VIRTUAL STUDENTS!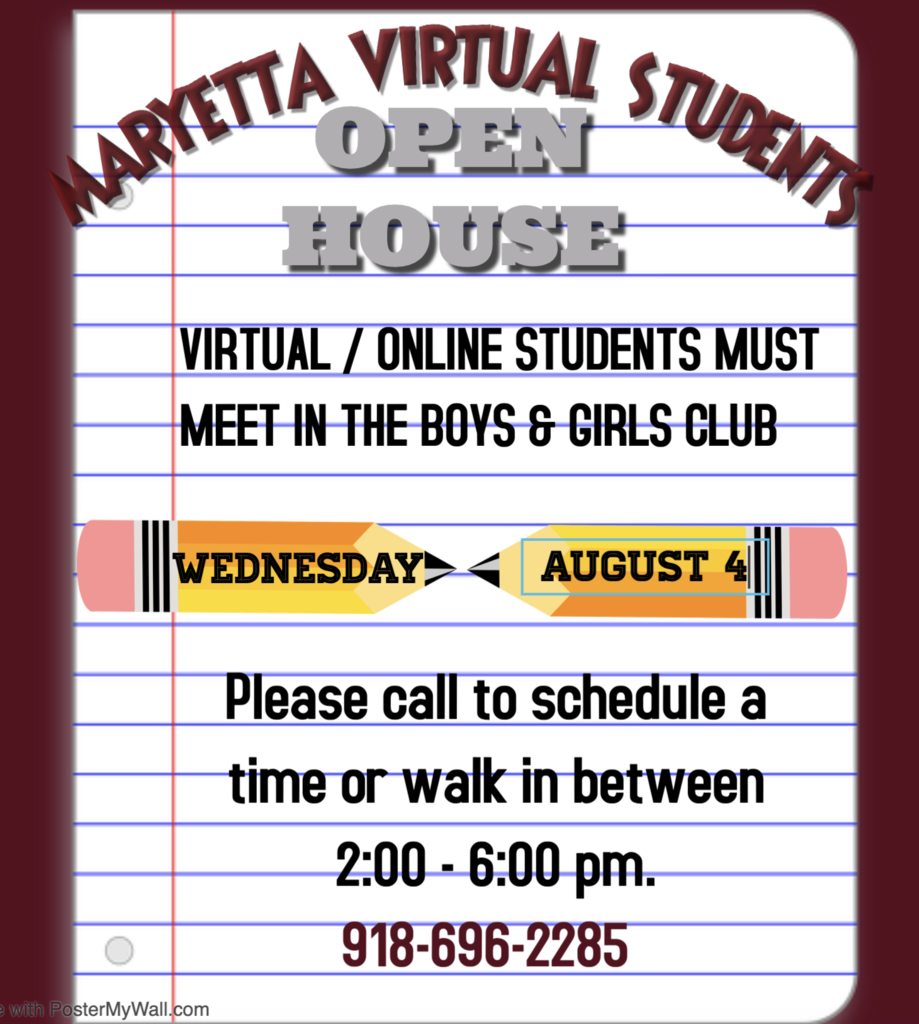 There will be no softball practice tomorrow. I'm trying to work something out for Tuesday. I'll send out an update tomorrow. Sorry

Maryetta School is now taking applications for a position in the CAFETERIA. If you are interested, please fill out an application in the Front Office between 8:00 a.m. and 3:00 p.m.
Parents please read!! Virtual Bootcamp this week has been postponed to a later date. We will notify you as soon as possible with dates and times. Sorry for any inconvenience.
Summer Pride continues this week Monday through Thursday for 7th & 8th Footballers. Interested 5th & 6th footballers are encouraged to attend our three day mini camp Tuesday through Thursday 9am to 11am.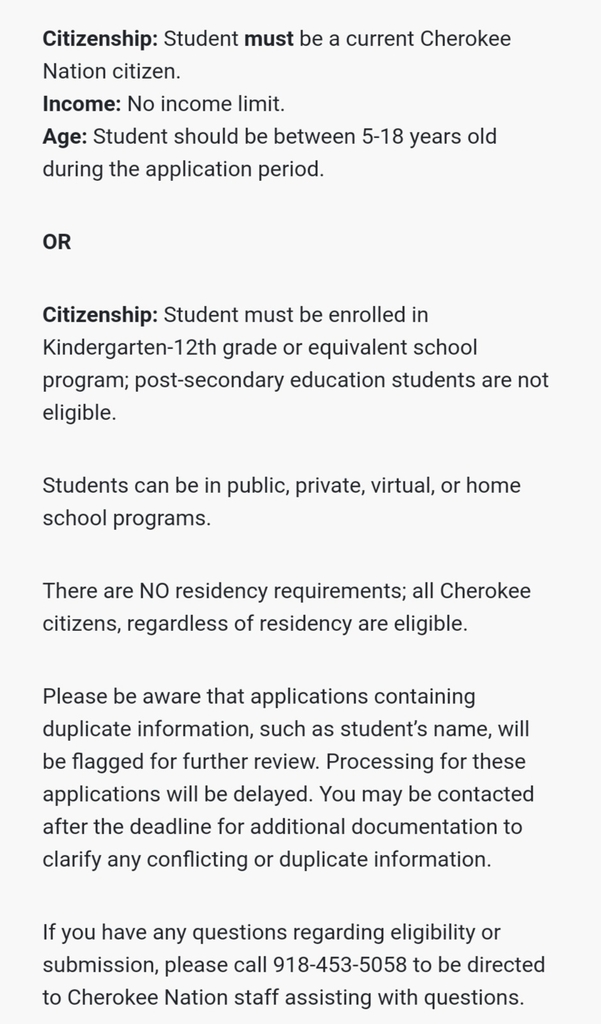 Due to the high humidity and rising temperatures, Softball Camp will begin at 9:00 in the morning and run till 11:00.
Summer Pride for those planning to play 7th & 8th Football begins Monday July 19th thru Friday July 30th. 9:00 a.m - 11:00 a.m.

We can not wait to see our students return to school on August 5th!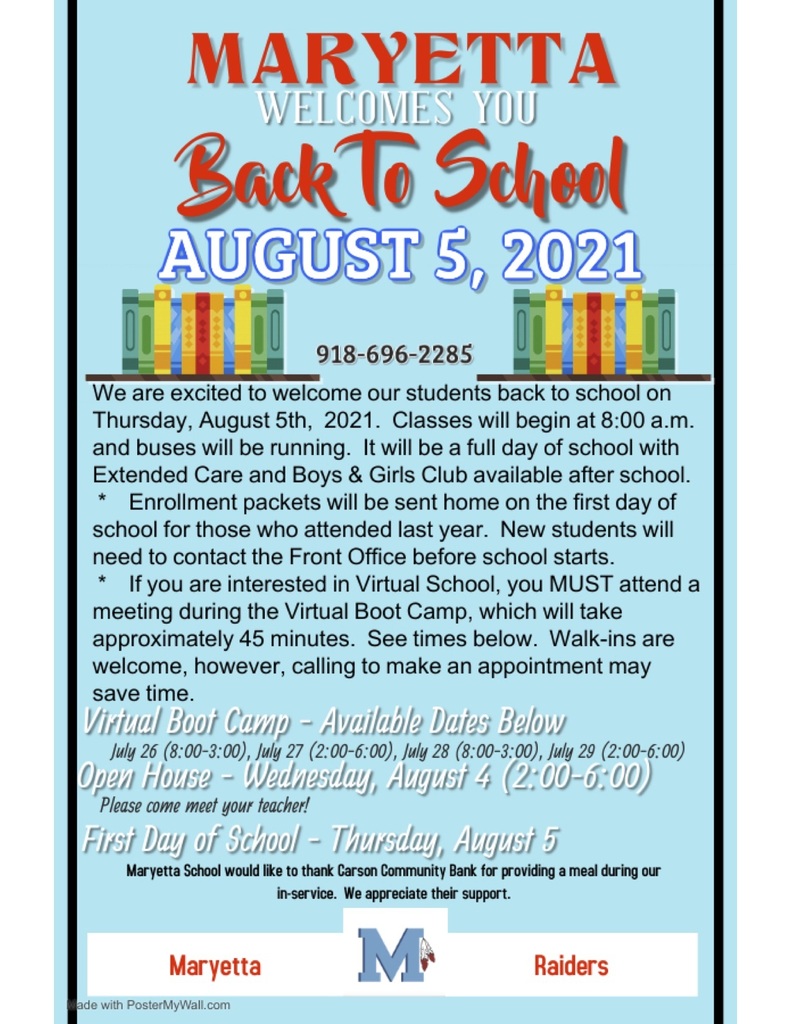 Your child may be eligible through OKlahoma SoonerCare Program. Please see attached flyer.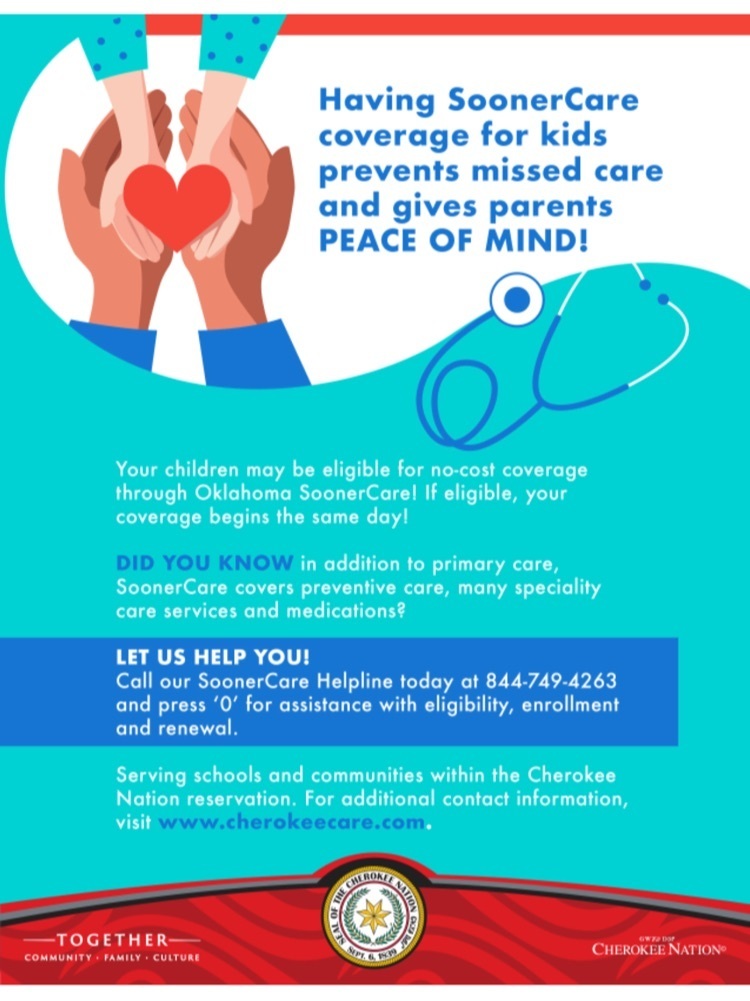 Softball camp will be for students going into 4th through 8th.

Softball Camp will be held July 19th - 21st from 12:00 - 2:00.

"PARENTS AND STUDENTS PLEASE READ" If you are considering being virtual this year, you must attend a mandatory virtual meeting. Attached below are the dates and times. If you have any questions, please call 918-696-2285.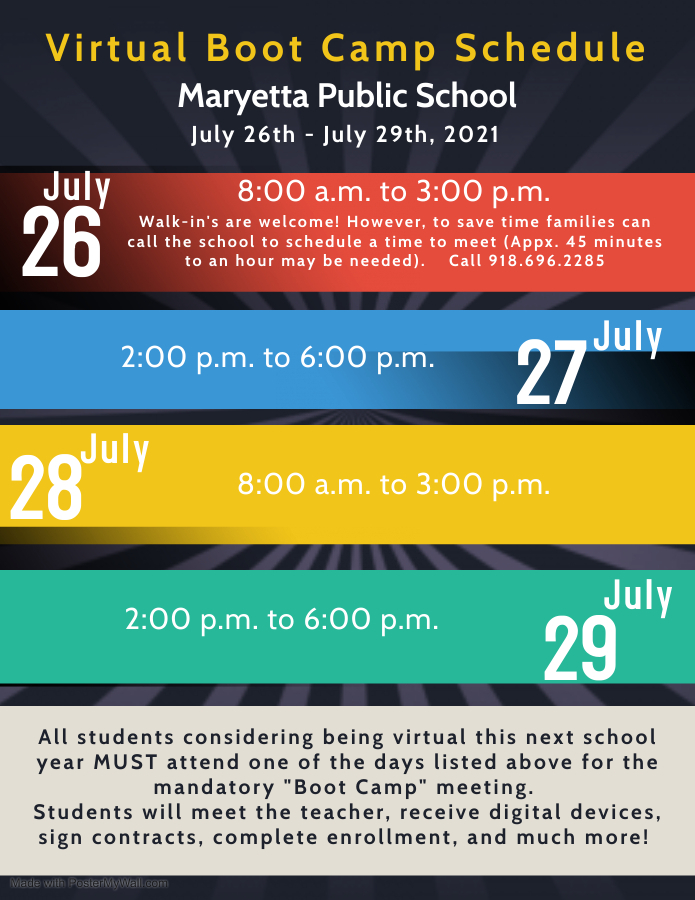 No open gym tonight. The floor is being resurfaced.

Parents, if you are interested in purchasing Student Accident Insurance for your child, those forms have been posted on our website under the Students tab or click below:
https://5il.co/uv25

Due to the rain and field conditions Softball camp will have to be rescheduled. I will post when we are able to get the dates worked out.

Parents/Guardians please fill out this short survey for us as soon as possible. We are collecting information about our student's virtual learning environment. Thank You!! Please click the link below:
https://forms.gle/arEb6p71nZDsETuZ9

Summer School Parents: The students are expected to arrive back at the school between 2:30pm - 2:45pm. You can wait at their designated pick up areas. Thank you!