Maryetta is pleased to announce the addition of more counselors to our CARE team. We are partnering with Phoenix Counseling Services of Stilwell who will be providing three licensed counselors that will be housed on our campus 5 days a week. These master level licensed counselors have many years of experience and are highly trained professionals. They will provide individual and group counseling for any student enrolled at Maryetta. Family services are also available upon request. All services are free of charge. No student will be seen without consent from a parent or guardian. Contact your child's teacher or a member of the CARE team for more information. Please watch for more information on the Maryetta Counselor's Facebook page and the school's website.

Congratulations to our 7th/8th grade basketball boys for making it to the O.R.E.S state tournament! They will play against South Rock Creek on Thursday at Dale High School at 1:00 pm. GO RAIDERS, TAKE STATE!! WOOHOO!!!

We have hats for sale in the front office. They are $20 each. Come in and get yours!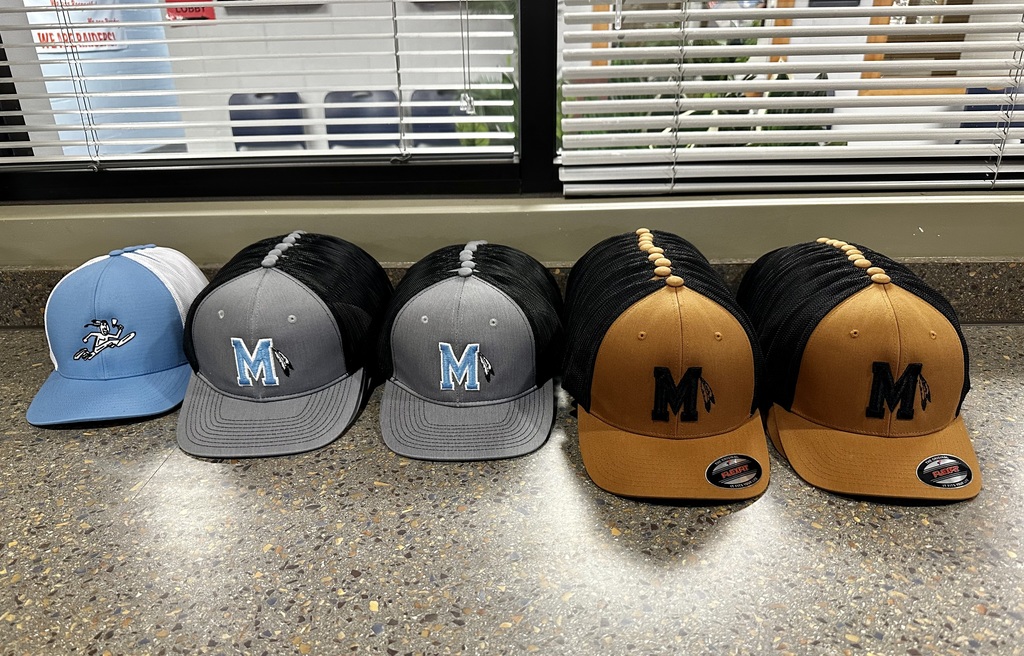 Weekly Events!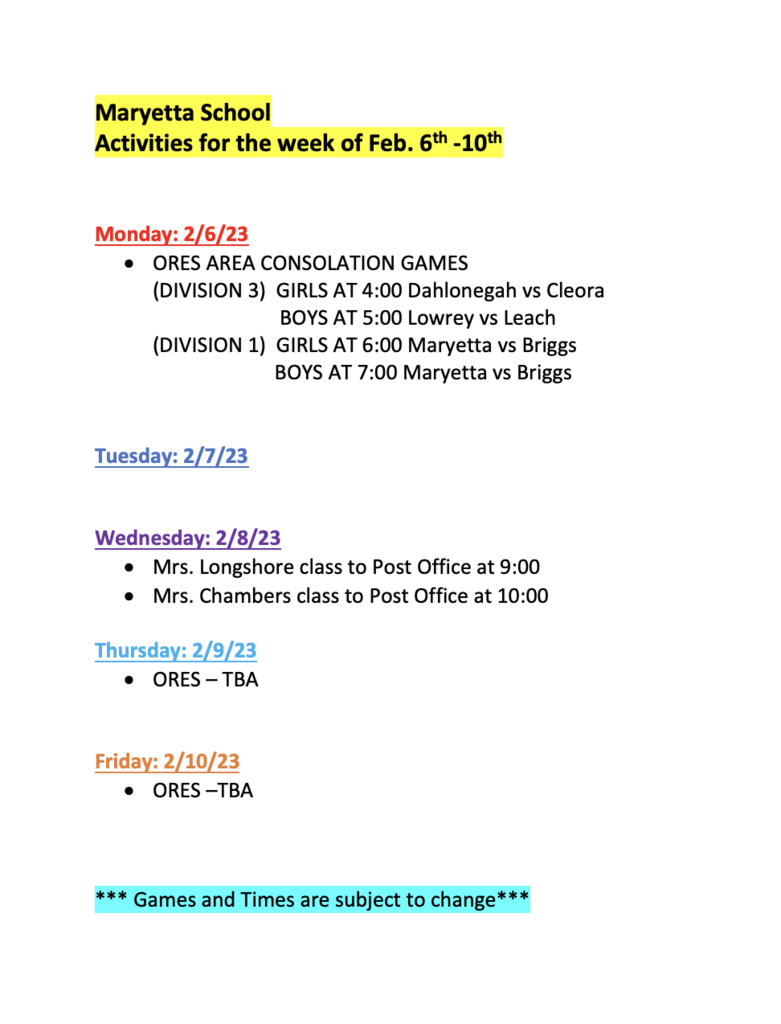 Maryetta School WILL be in session next Friday, February 10th.
1st grade parents here is the work for the day if your student is virtual.
Fourth grade students that are virtual learning here is Fridays virtual tasks.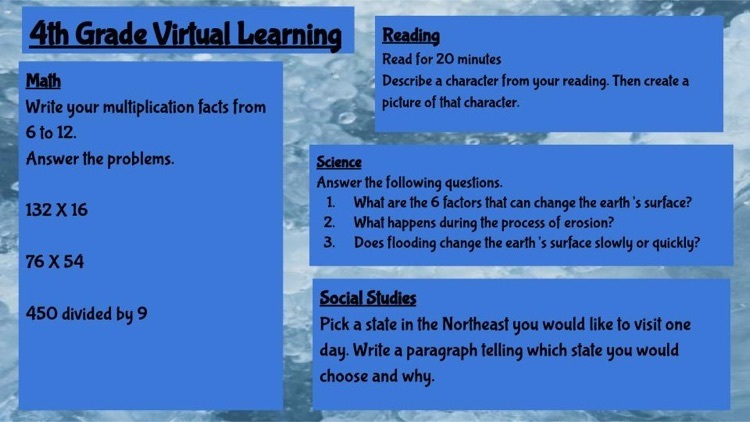 All students must be picked up from school by 5:30 pm today. There will be no Boys and Girls Club after 5:30 pm.
Maryetta School will be in session Friday February 3rd. Our staff has been clearing parking lots and sidewalks getting ready for all of our Raiders. Dress warmly and we will see everyone tomorrow!
5th Grade's work for Thursday can be found in class dojo. Don't forget your work when we return to school.
***Update***Note the change in D1 and D3 games set for Monday 2/6/23. Also, ORES brackets are being updated with teams and scores. Link:
https://www.ores.k12.ok.us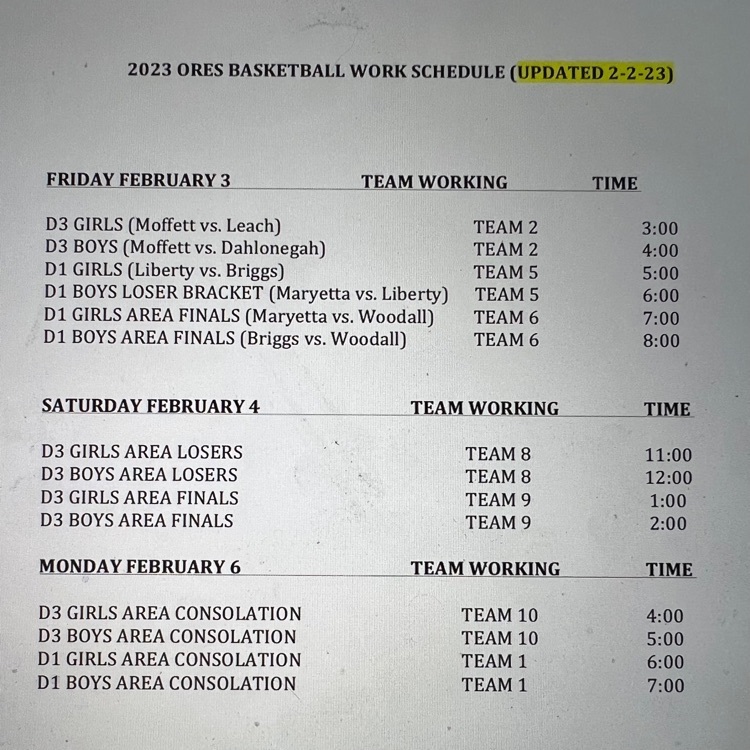 4th grade Thursday Virtual Learning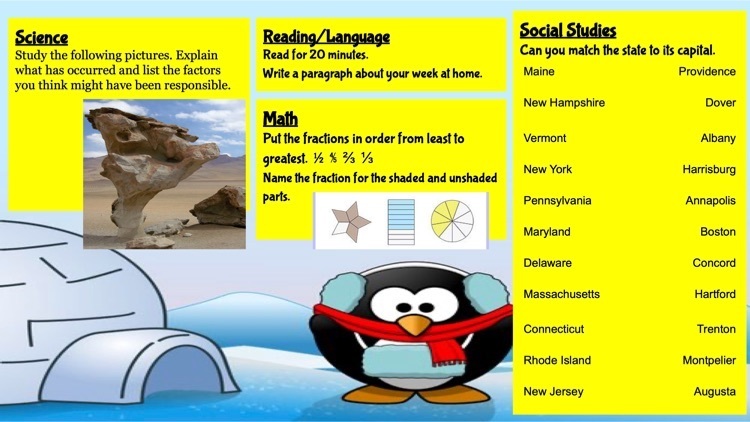 1st Grade's work for Thursday is listed below!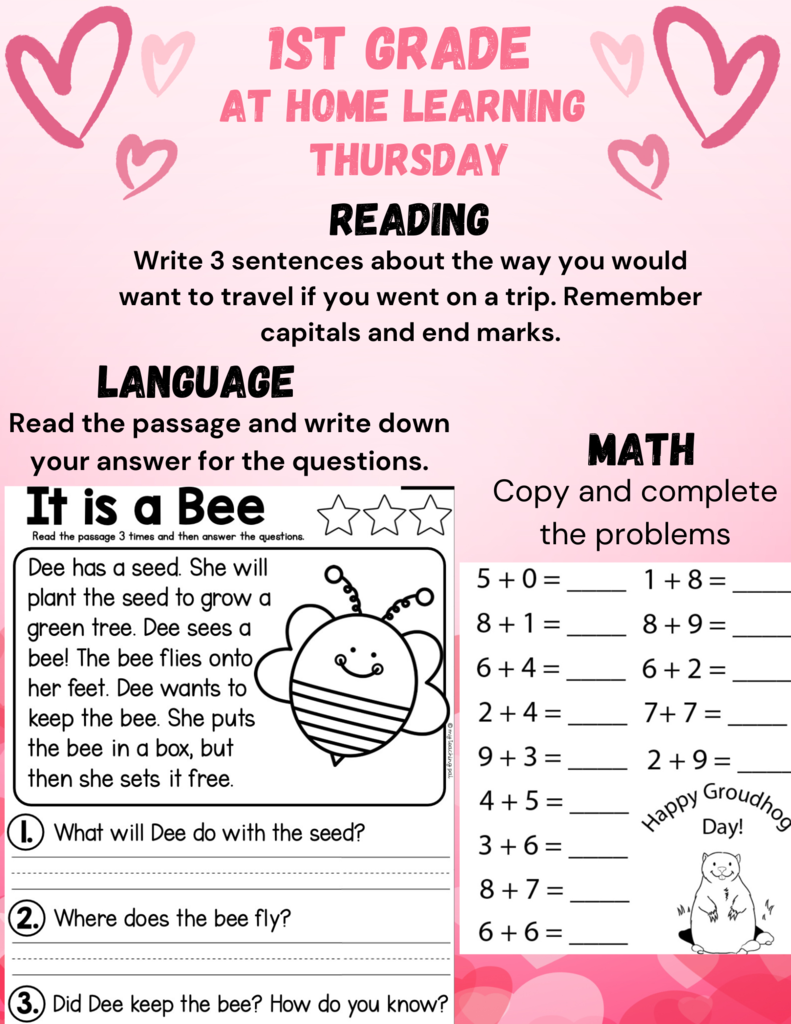 Third grade's Thursday assignments are detailed below. Reading can be done online, and all materials will be posted to Google Classroom by 8:30am. Math and science are paper pencil only. Please reach out to your child's teacher if you have any questions. If your student goes to Jan Ketcher weekly, have them check their emails for any assignments. Stay safe and keep warm.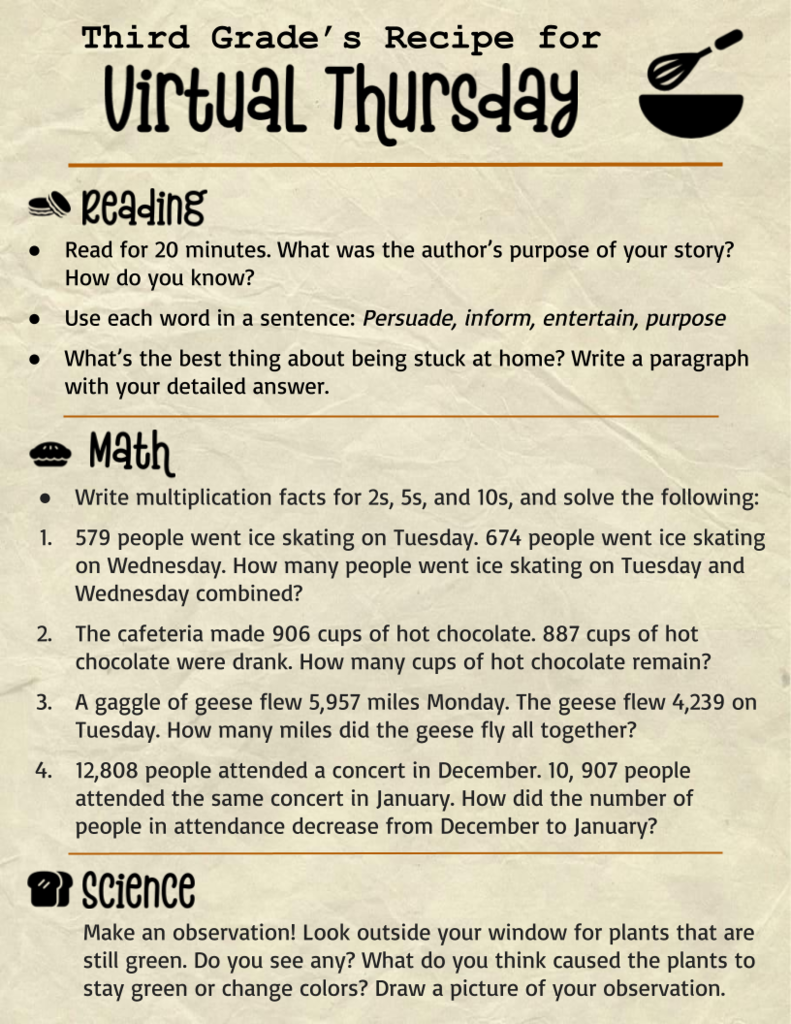 ORES UPDATED SCHEDULE AND PLANS FOR PLAY AT MARYETTA IN THE ACTIVITY CENTER (2-1-23)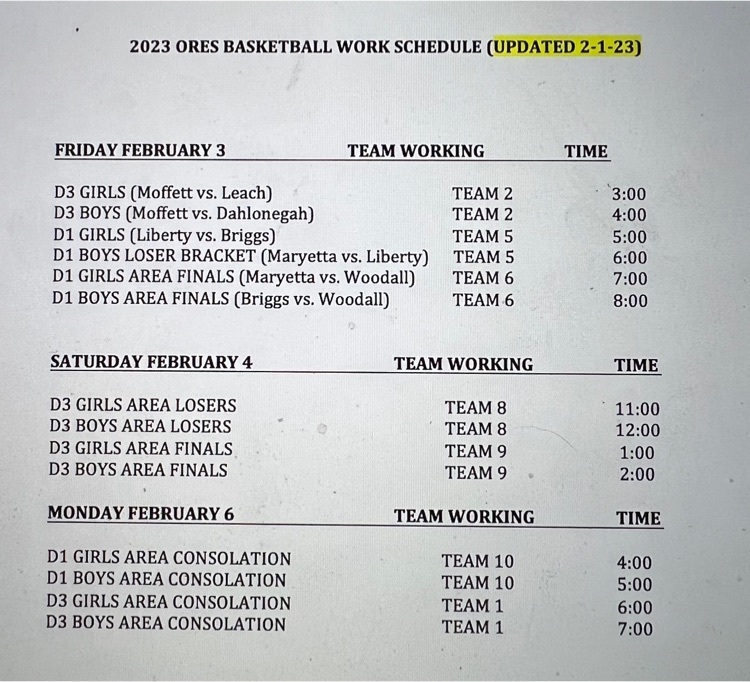 Maryetta Public School will remain virtual for Thursday, February 2, 2023.
5th grade virtual Wednesday assignments can be found on class dojo. If you need access please email Mrs. Kimble, Mrs. Fletcher, or Mrs. Crittenden.
4th grade Virtual Learning Wednesday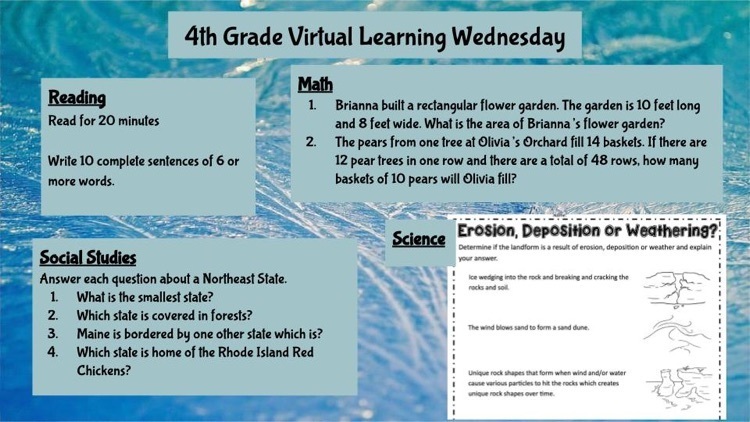 We hope everyone is staying safe in this icy weather! Here is the Wednesday work for 1st grade! Please have your student complete their work and bring it with them when we are able to be in person again.