Support Staff Appreciation Day at Maryetta - We love our janitors and cafeteria staff! Thank you for all you do for us!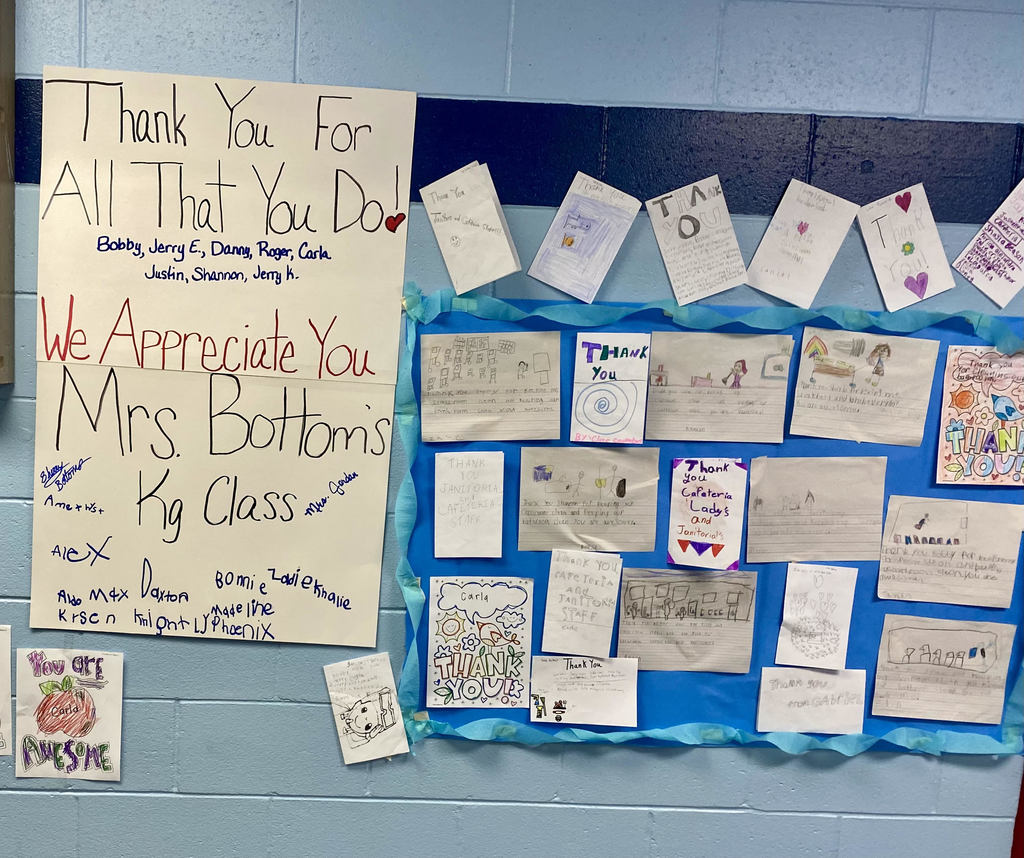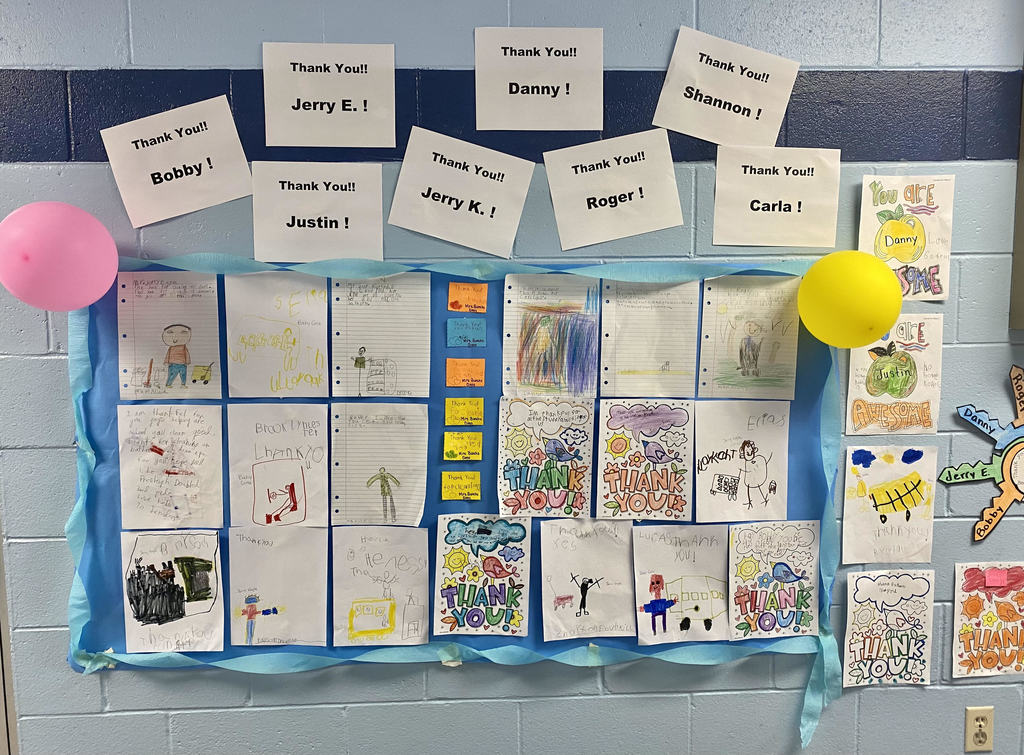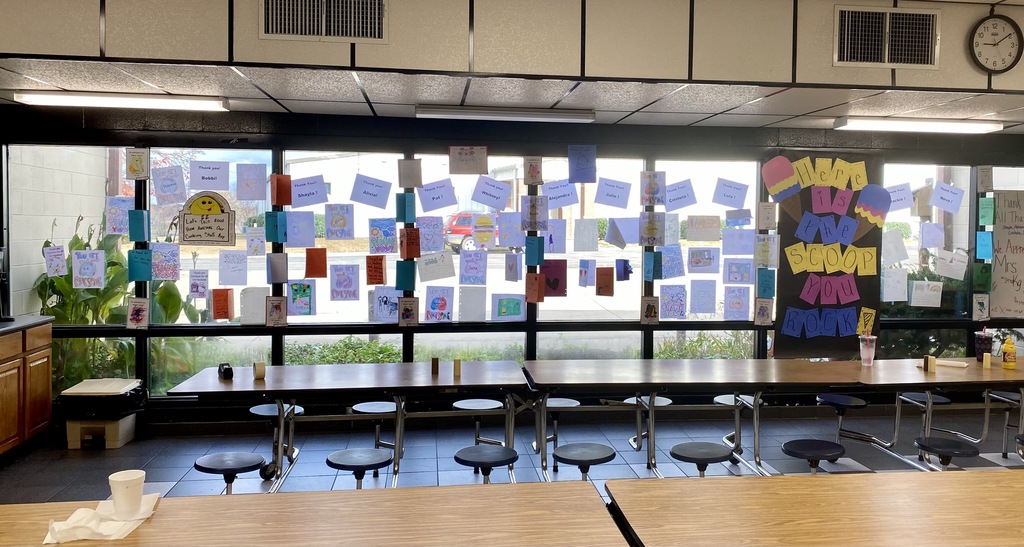 Weekly Events!!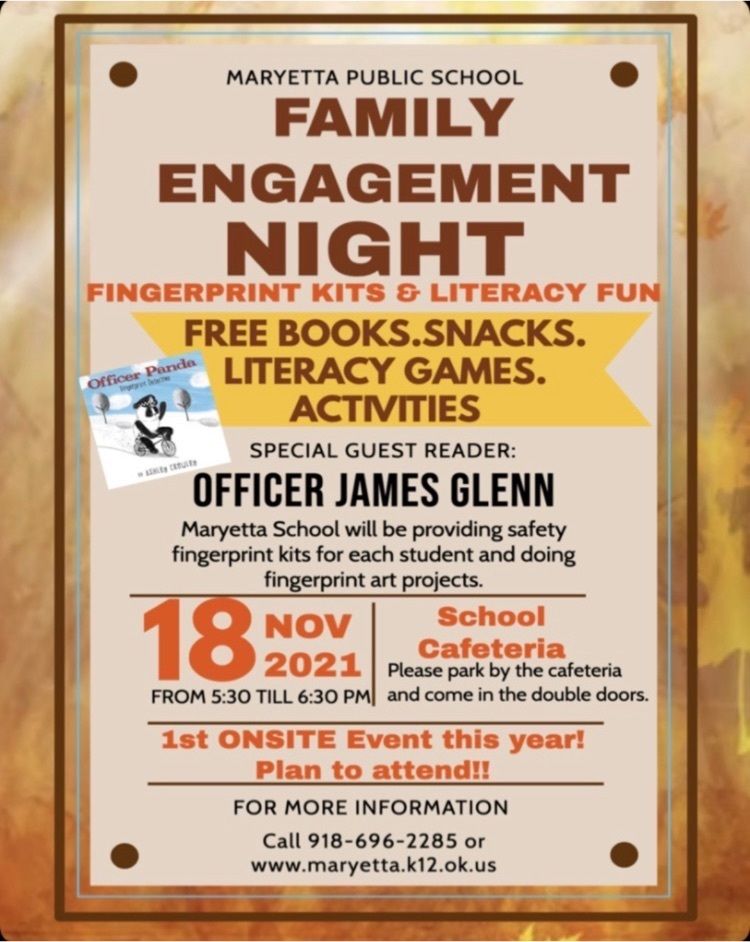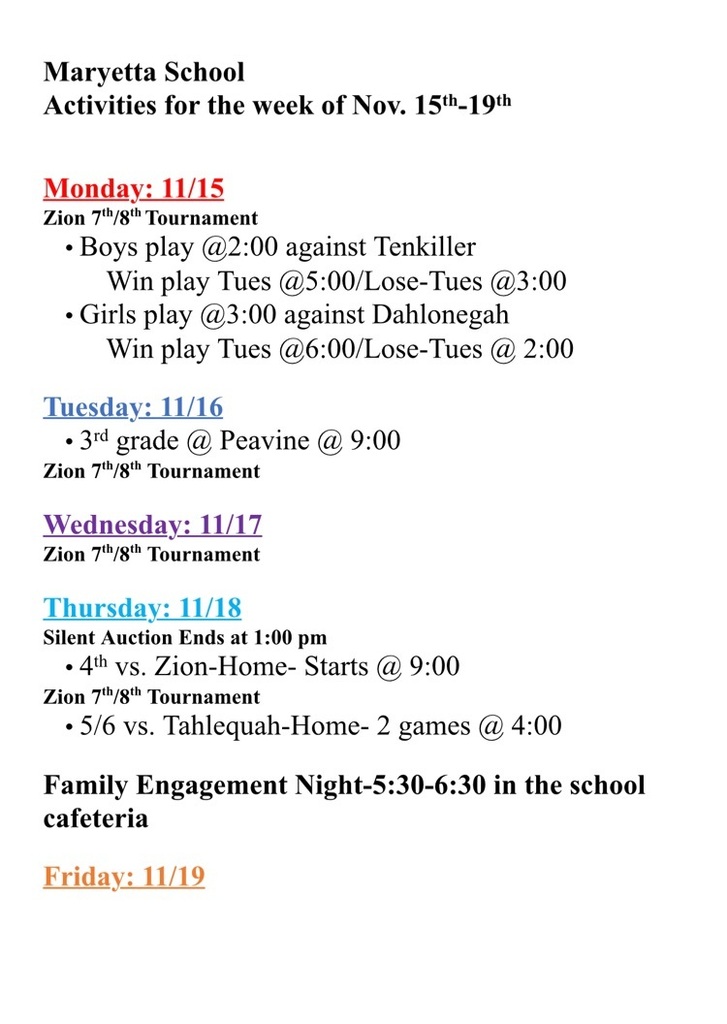 Today is the day! The Maryetta Silent Auction starts today! The last day to bid will be Thursday, November 18th at 1:00 p.m. Bids must be done on the ORIGINAL POST. Bids placed on a shared post will NOT be valid. All winners must pay & pick up their winning basket by 2:00 p.m. on Friday, November 19th. Click the following link to see the baskets and start your bidding!
https://www.facebook.com/MaryettaPublicSchoolSilentAuction
All proceeds will benefit the Student Christmas Fund. Thank you for all your support!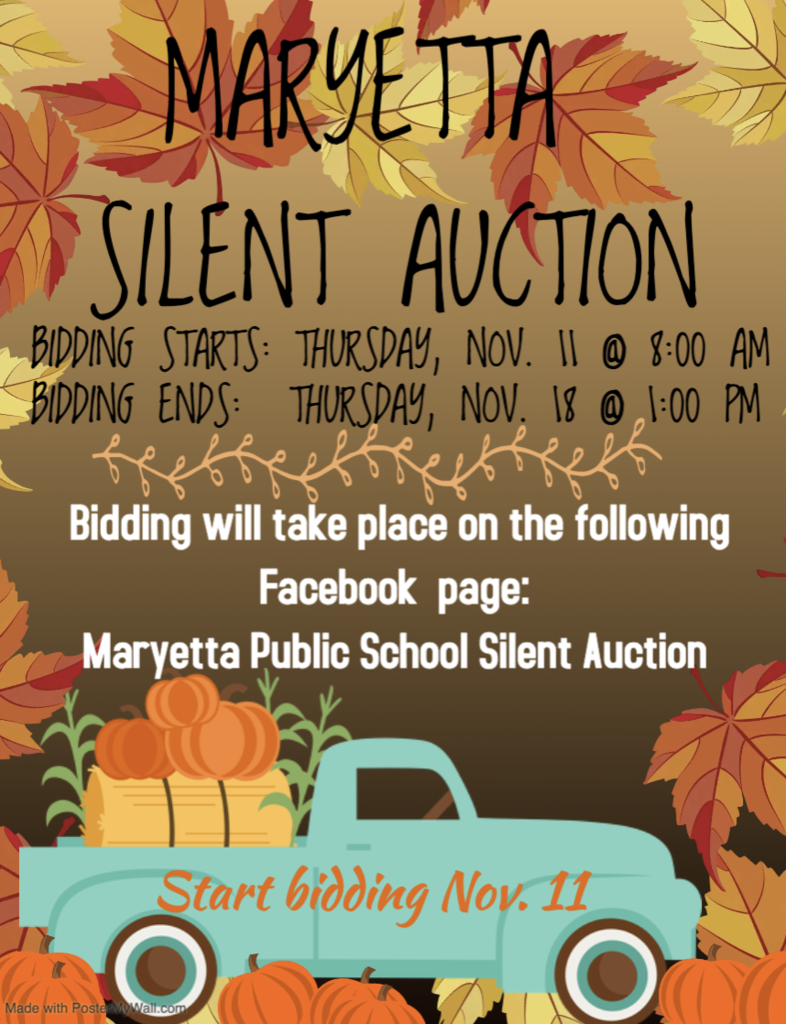 THANK YOU VETERANS!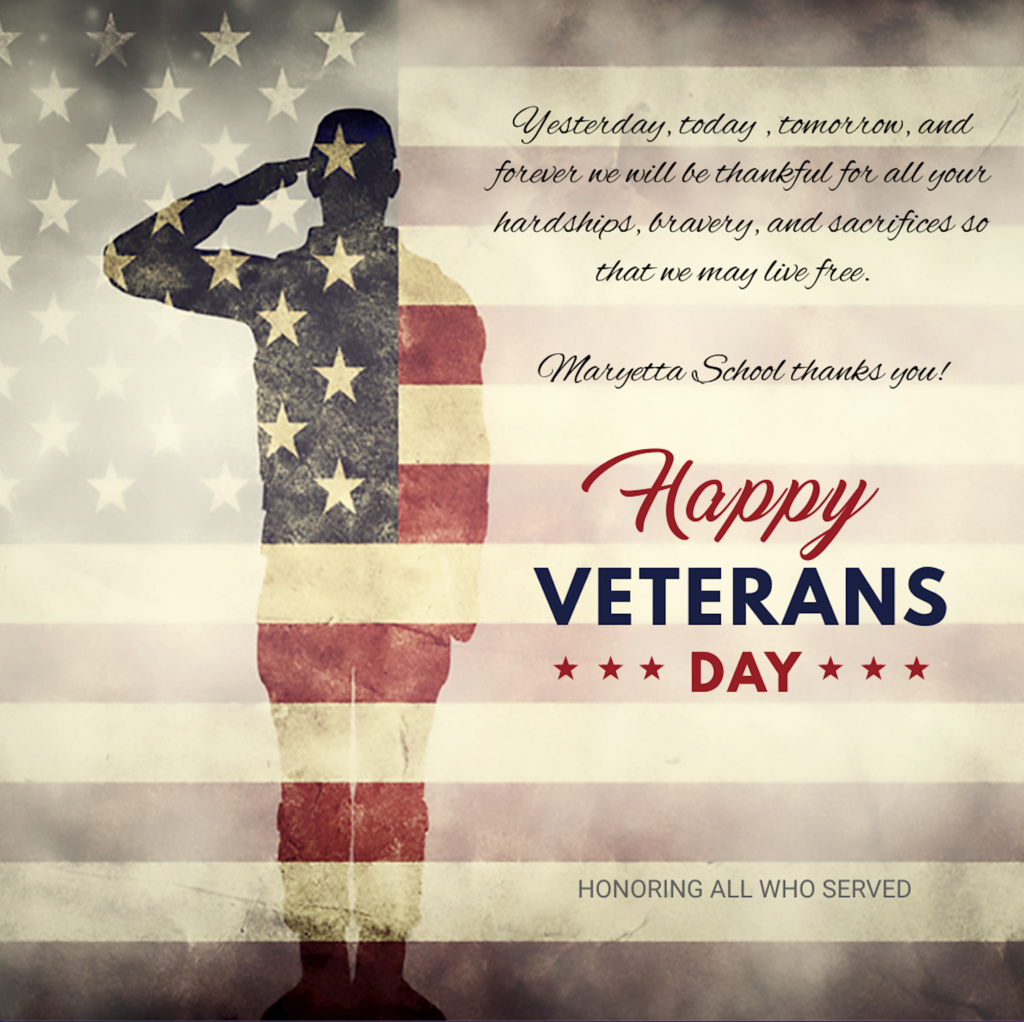 There has been a change in the boys bracket for the Keys tournament. The 5th/6th grade Maryetta boys will play Wednesday, November 10 at 4:15.

The Westville games that were previously on the schedule for tomorrow night were canceled. I am working to try to get them rescheduled.

Weekly Events!!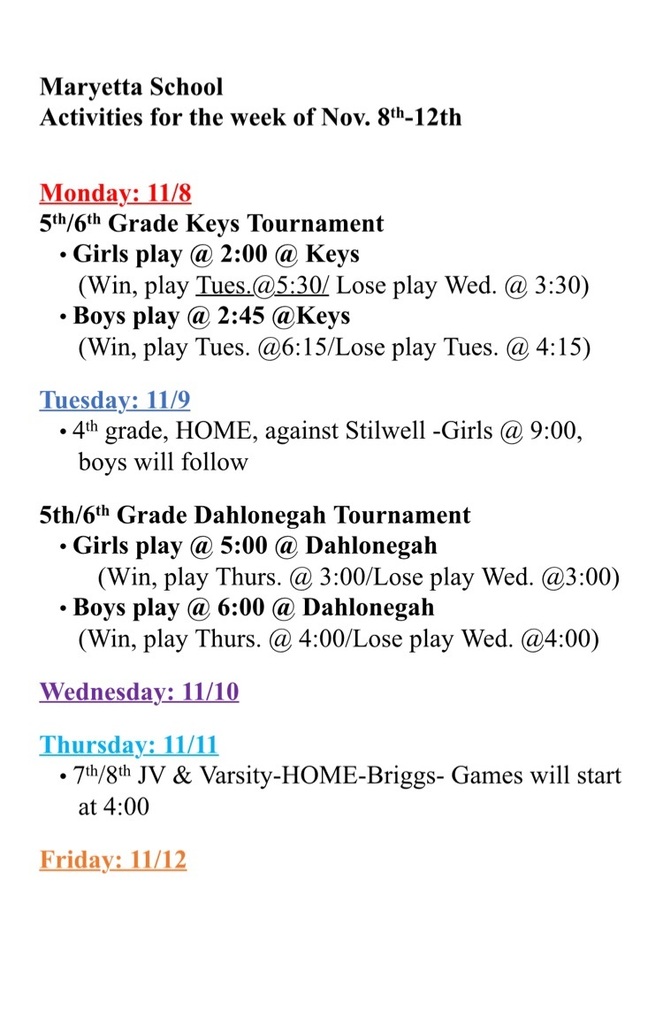 Just a friendly reminder, Daylight savings time is this weekend, make sure you set your clocks back 1 hour. Cell Phones will automatically role back. Fall back, Spring Forward!
PRESS RELEASE: INNOVATIVE APPROACHES TO LITERACY (IAL) GRANT AWARDED TO MARYETTA SCHOOL Maryetta School in Stilwell, Oklahoma is proud to announce that it was named the recipient of an Innovative Approaches to Literacy (IAL) Grant by the U.S. Department of Education. The Literacy, Equity, Access & Professional Learning (LEAP) Grant was awarded in the amount of $2.24 Million. This five-year grant will focus on the Science of Reading, increase connections to cultural programs, improve library access, allow for free book distributions to all students at Maryetta, and continue the districts iREAD Lab which allows students access to several Reading Specialists. The grant will also allow for professional development for school staff, teachers and community partners in the area of phonics, family engagement, a teacher mentorship program, hands-on STEAM programs, and much more. With the help of this grant, the district will have a full time Family Engagement Specialist that helps with early reading interventions, teacher interventions, and aids in increasing literacy awareness across the district. A special "Thank You" to all our community partners (Cherokee Nation Early Childhood Unit, Cherokee Nation Educational Services, Cherokee Nation Health Nation, Cappi Wadley Reading & Technology Center at NSU, Cherokee Nation Living Association, Oklahoma District Library System, Stilwell Public Library, Adair Co Boys & Girls Club, KiBois Program, and the Oklahoma State Department of Education) for aiding in securing these funds!

Family Engagement will be November 18th at 5:30 p.m. This is our first ONSITE event this year!

The Keys 5th-6th grade basketball tournament will be next week. Brackets are attached.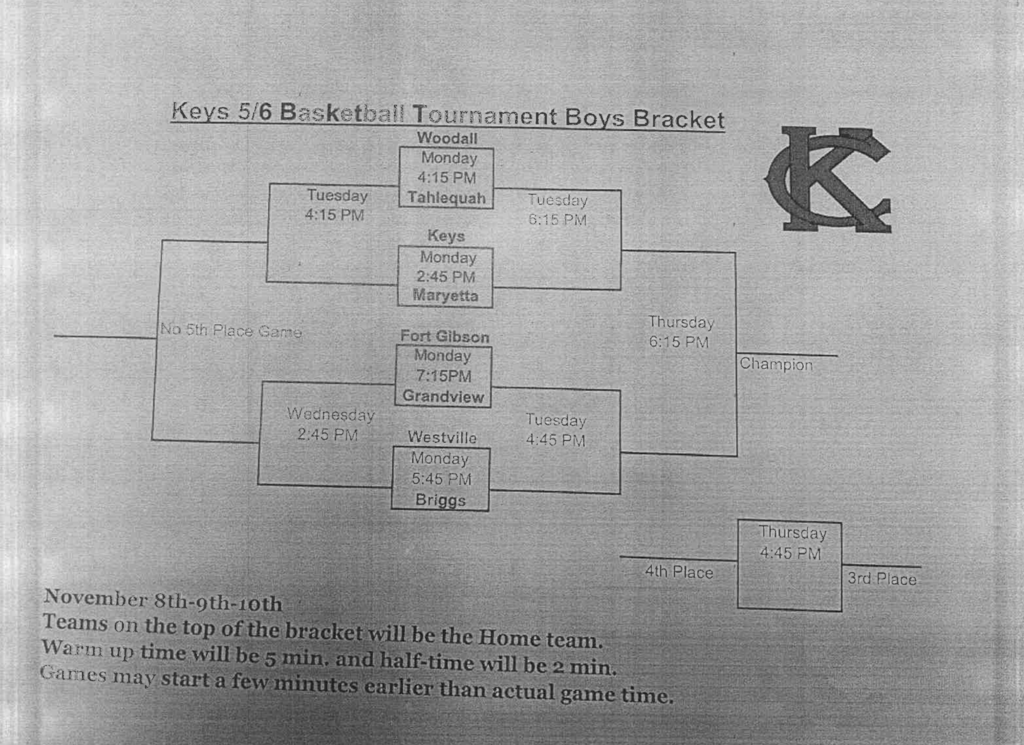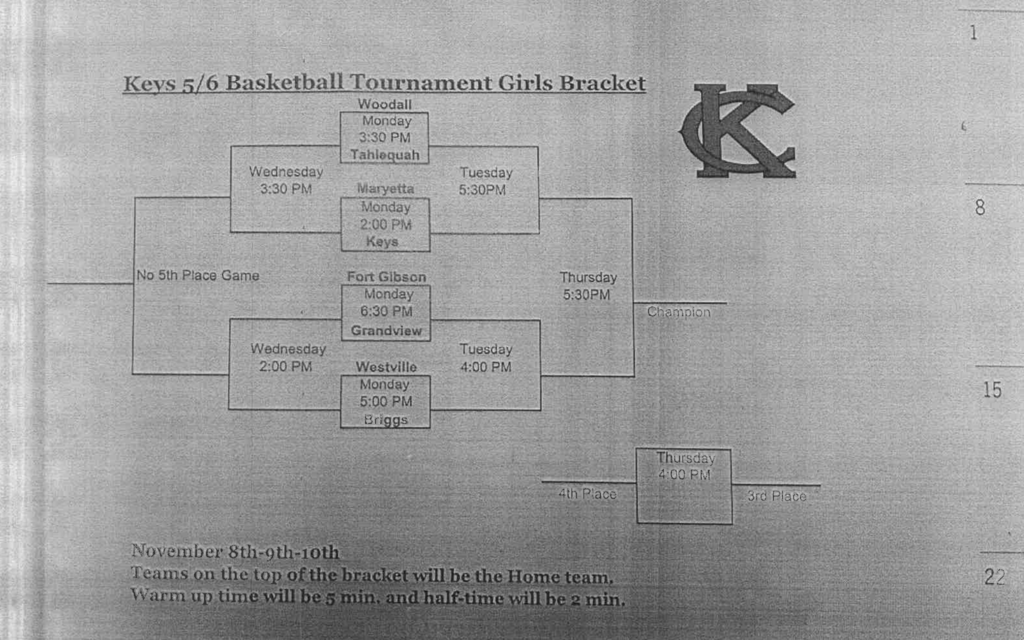 The 7th/8th Zion basketball tournament is November 15th-19th. Brackets are attached.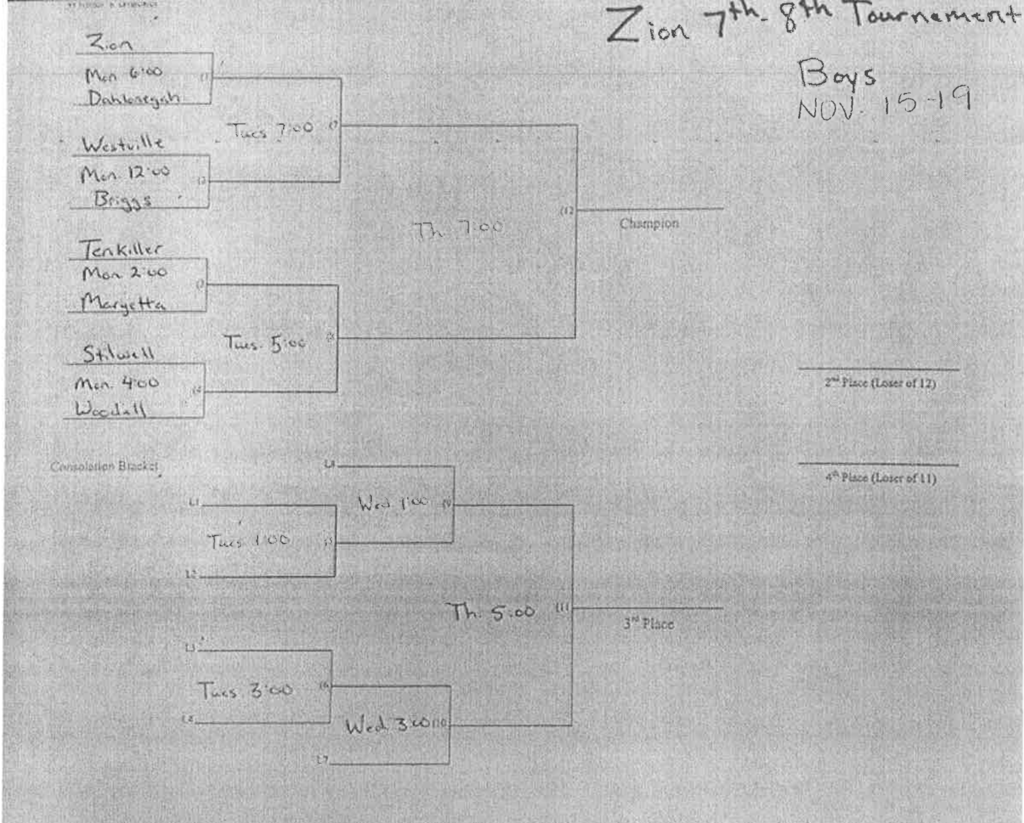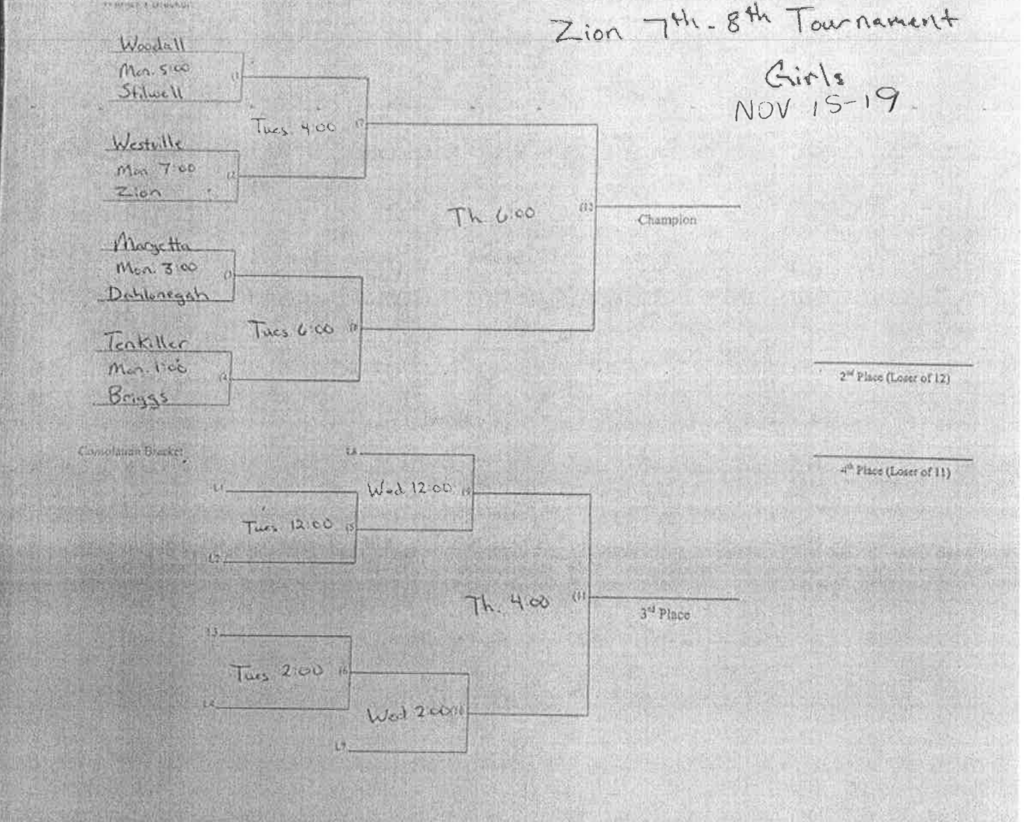 The 2021 Powderpuff Football game will be available on the Maryetta Public Schools YouTube channel this evening!!

The 5th/6th Dahlonegah basketball tournament is next week. Brackets are attached.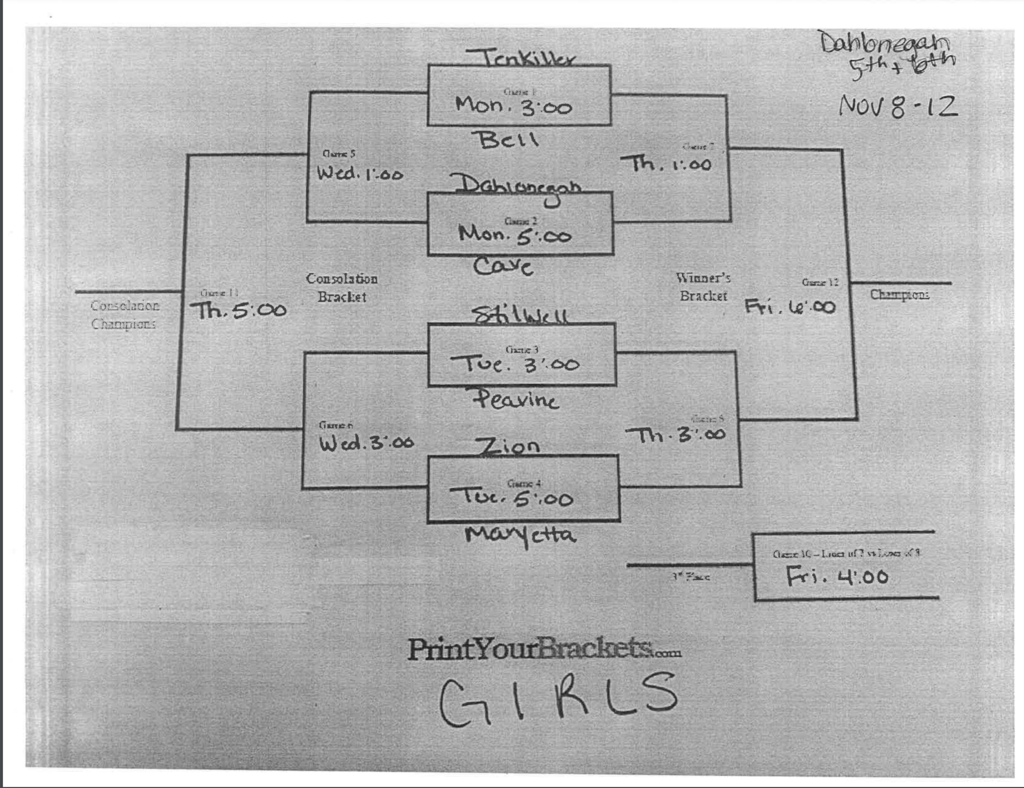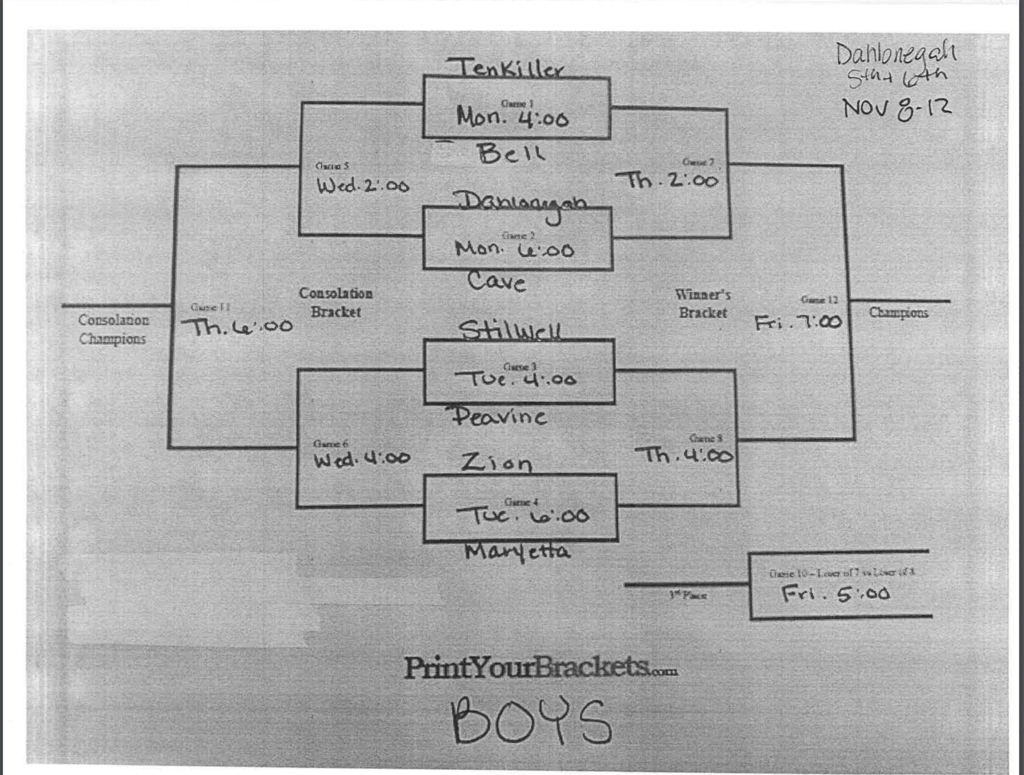 Congratulations to the Maryetta Raiders for winning 1st in the Woodall 4th grade tournament. Great job boys!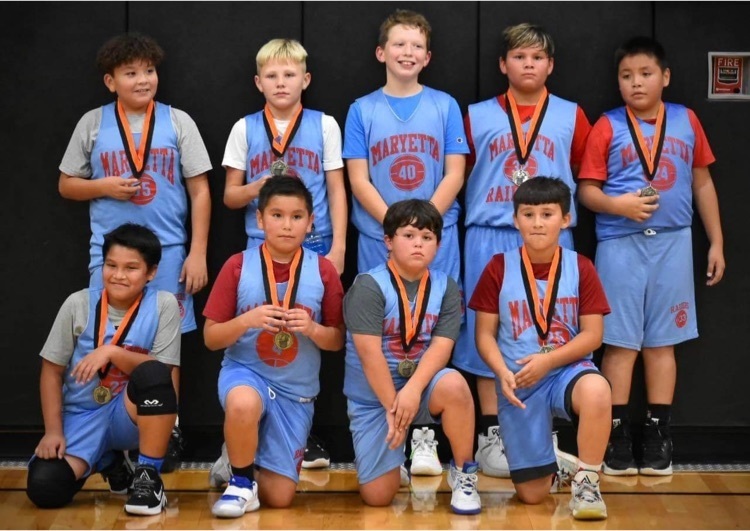 Congratulations to our first ever Unity Day Essay winners. These students wrote essays about what inclusion, acceptance and kindness means to them and how their actions can help to prevent bullying. Great job to our Jr High winners! Pictured left to right are: 3rd place, Ryleigh Miller - 6th grade, 2nd place, Hannah Stewart - 7th , 1st place, Kaili Billy - 7th grade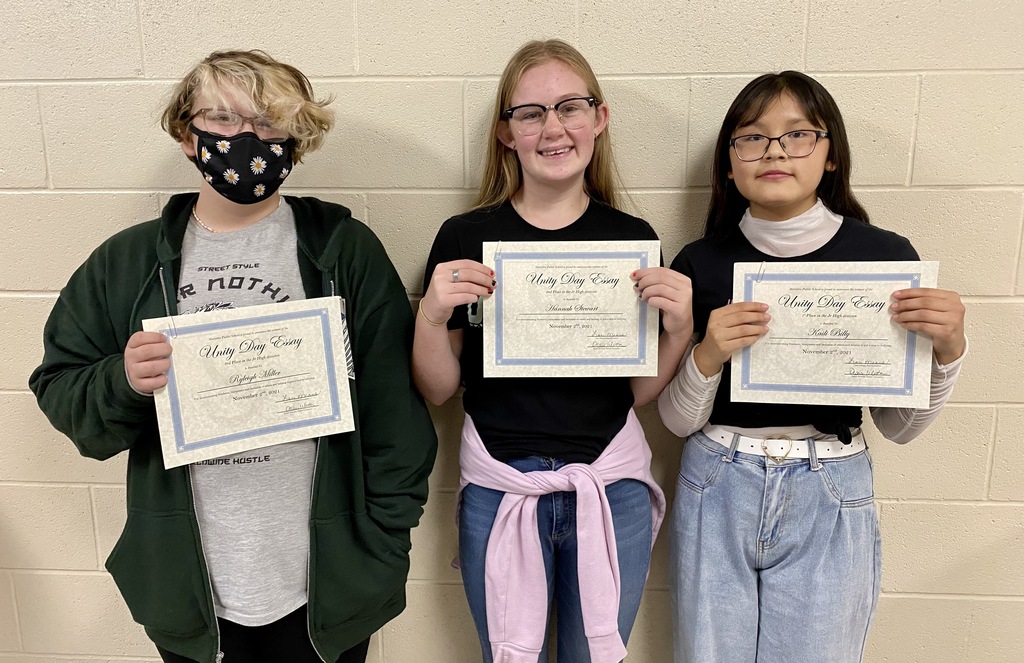 Congratulations to the Maryetta Lady Raiders for finishing 3rd in the Woodall 4th grade tournament. Great job ladies!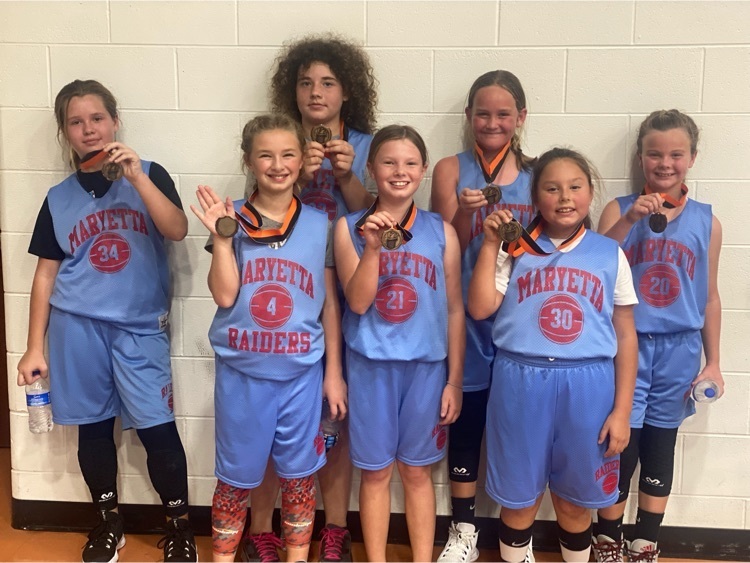 Hunter Safety Course: November 15-19, 2021.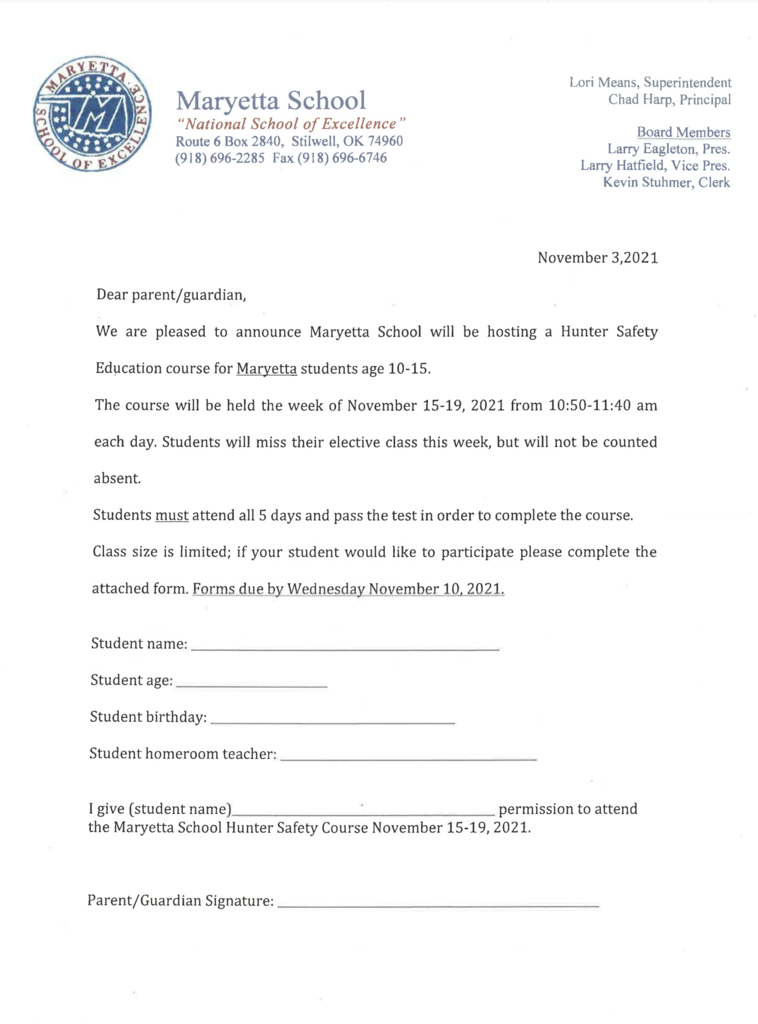 The Adair County Angel Tree needs more participates! The deadline to sign up is tomorrow at 5:00 pm. Contact Impact Church at 918-723-5481.