**SCHEDULE CHANGE** The 5th-8th basketball games that were scheduled for November 15th (vs. Dahlonegah) have been cancelled. They will be rescheduled at a later date.

ON-SITE COVID TESTING IS AVAILABLE Maryetta School now has on-site Covid testing available. Permission forms have been sent home with your student. Forms and information can also be found on our website under Covid 19 Resources.

***SCHEDULE CHANGE**** The 3rd grade basketball game that was scheduled for November 12th has CHANGED to January 14th.

Congratulations to the winners of our first ever Unity Day Essay contest! These students wrote an essay on the meaning of inclusion, acceptance, kindness and the importance of preventing bullying and supporting those who have experienced it. Winners and their teacher in the 4th / 5th grade division are 3rd place, Gavin Keys - Mrs. Chewey; 2nd Place, Zoe Bryant - Mrs. Fletcher; 1st place, Alevia Reasnor - Mrs. Kimble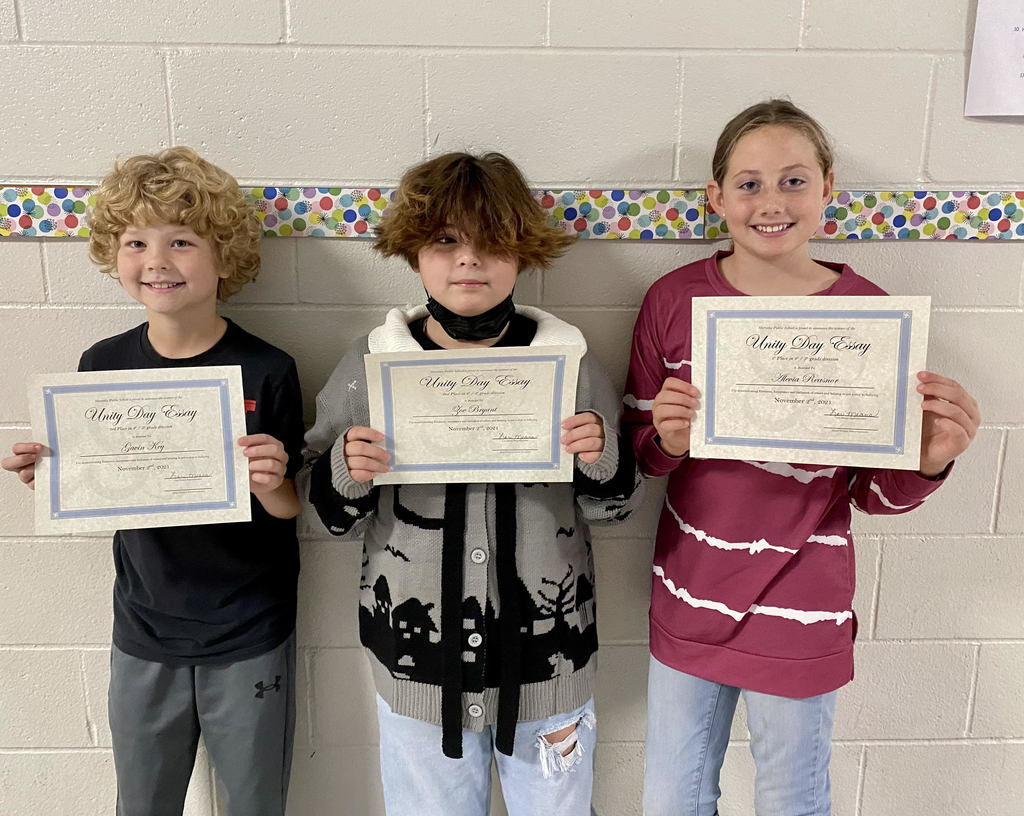 Due to ongoing rain, the Powder Puff Game / Future Cheerleading Event has been postponed until Friday. We apologize for any inconvenience.

Weekly Events!!

Ms. Brown's art electives and their Halloween masks. They did an awesome job!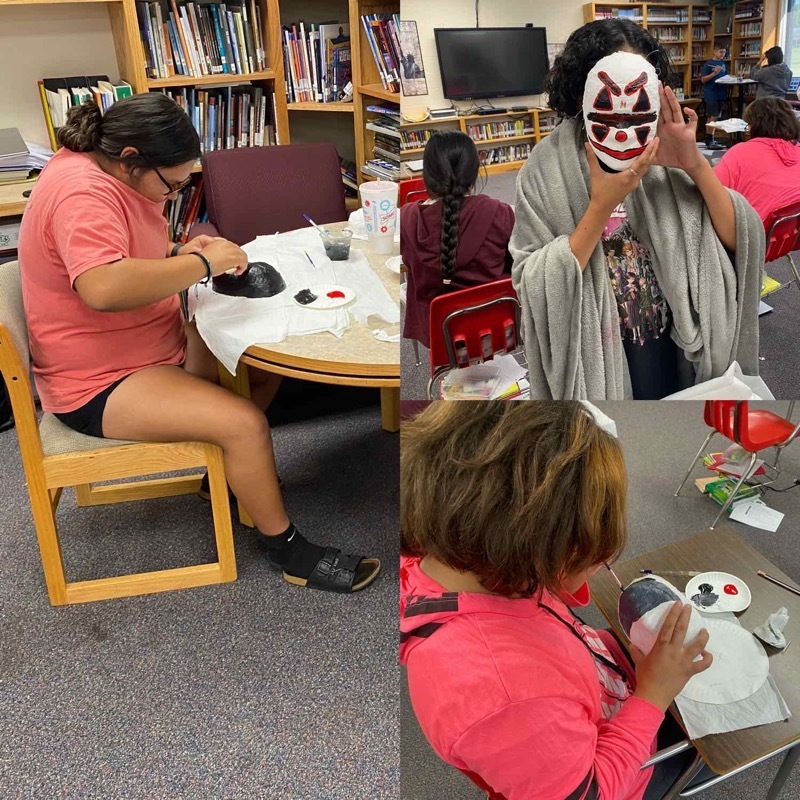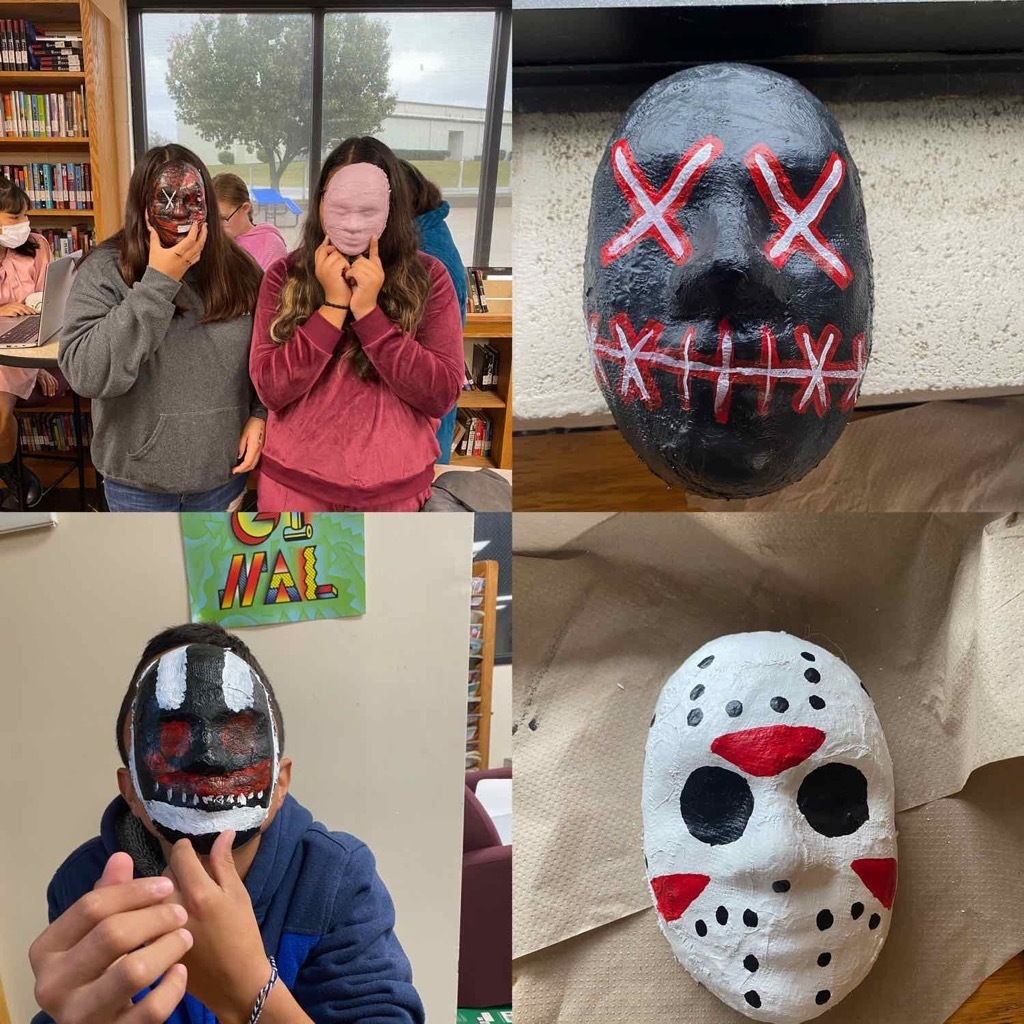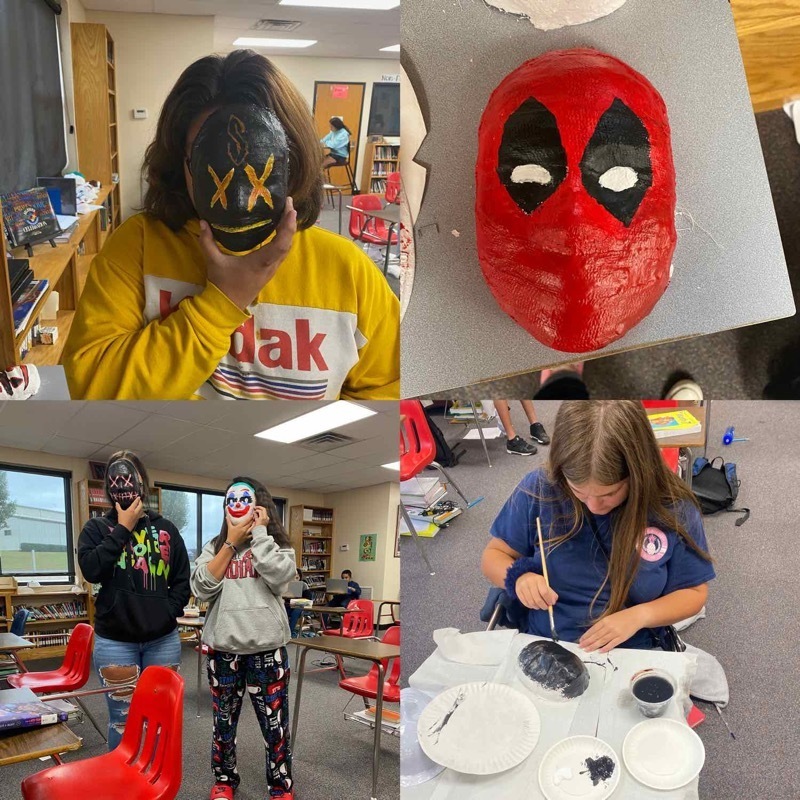 Due to unsafe football field conditions, we are moving the Powder Puff Game to Monday at the same time (1:00 p.m.). Thank you for your understanding. Future cheerleaders will perform at Monday's game.

Pajama and Pumpkin Day at Maryetta! - Drugs are a "nightmare" so wear your PJs to show you stand against drugs... Pictured working on their pumpkins is Mrs. Poindexter and Mrs. Watie's Pre K classroom.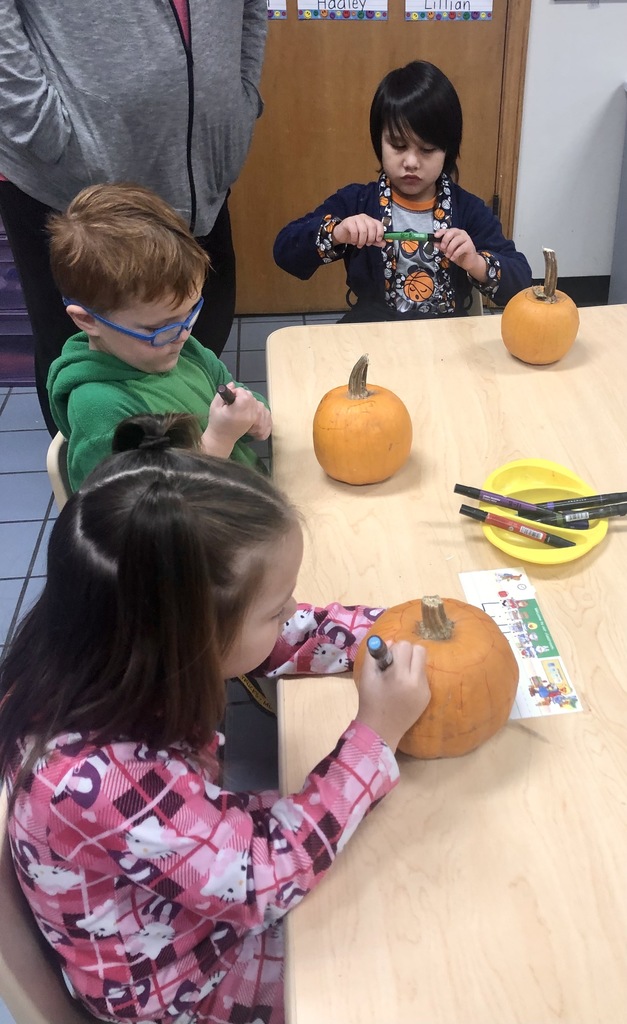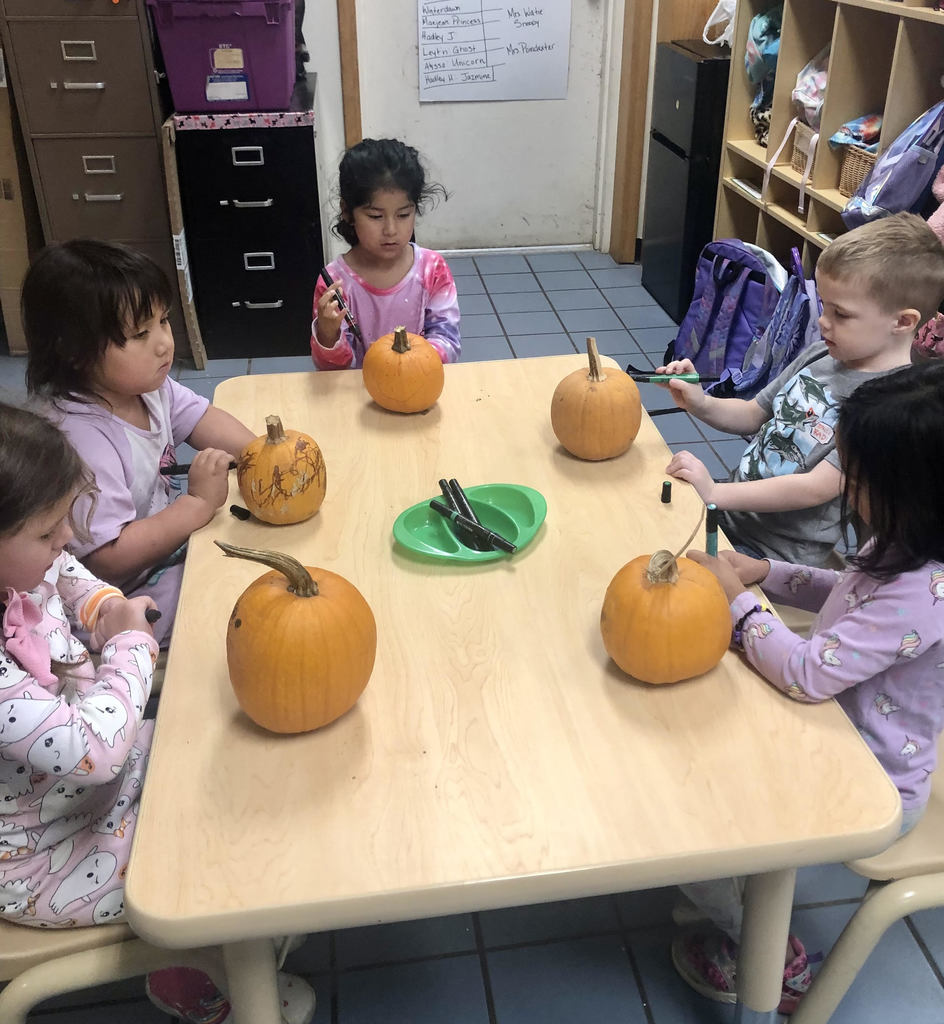 Unity Day (Orange Day) was a huge success at Maryetta! This day reminds us to stand against bullying and show kindness, inclusion and acceptance to others. Our classroom winners were Mrs. Vann, Mrs Buckner, Mrs. Longshore (3 year old rooms), Mrs. Campbell, Ms. Paden, Mrs. Kimble and Mrs. Cone (3rd grade), Mrs. Brown (6th grade), Mrs. Hitcher (7th grade), Mr. Hitcher (8th grade) and Mrs. Bighorse (8th grade) Pictured is Mrs. Vann's 3 year old room.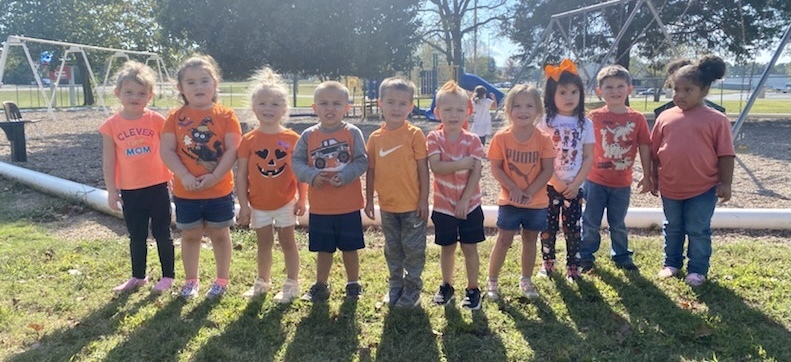 We haven't been able to fill all of the Powder Puff orders today. If your order did come home with a wrong size, please send the shirt back and let us know tomorrow and we will fix it.

Maryetta School would like to invite you to join Box tops for Education to earn money for the students. Please see photos below on how to join.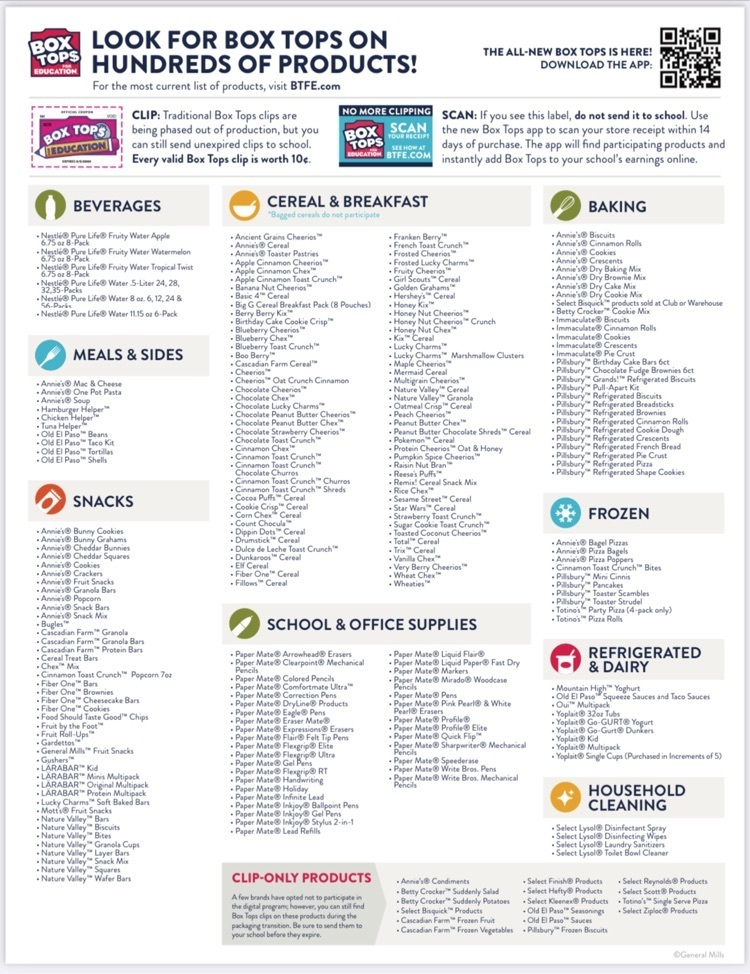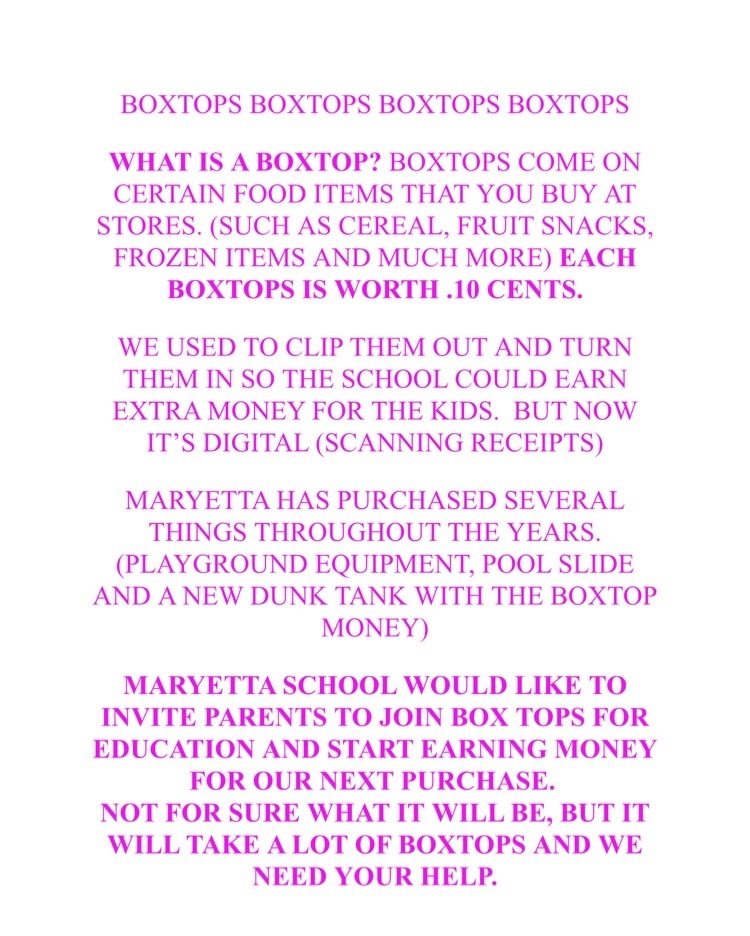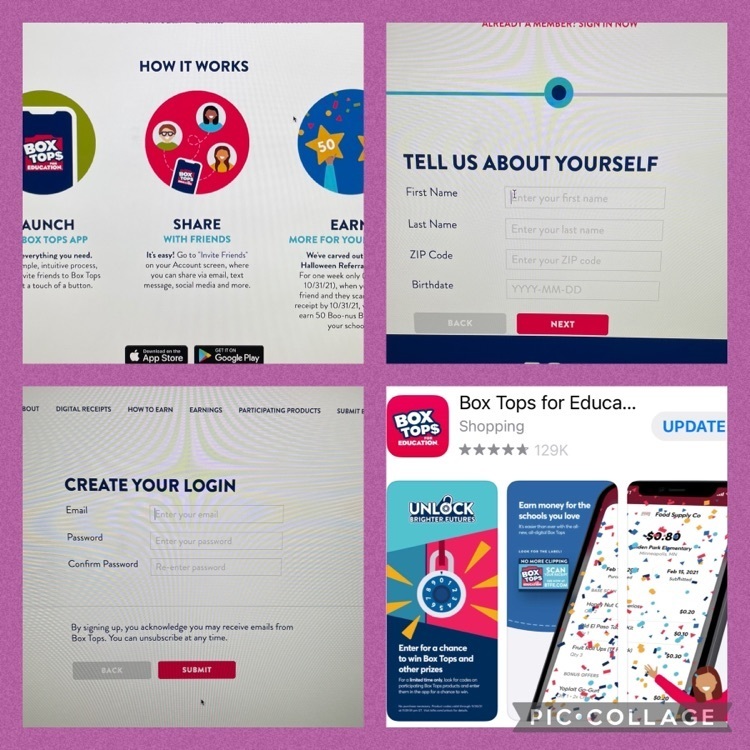 ATTENTION PARENTS!! Due to the large chance of rain on Thursday, the Powder Puff Game (as well as Future Cheerleading) has been changed to FRIDAY, OCTOBER 29th. We apologize for any inconvenience.

RED RIBBON WEEK- Day 1 - Crazy Hair and Crazy Sock Day....Don't Let Drugs Make You Crazy! / Mrs Poindexter and Mrs Watie's Pre K room is rockin' the crazy hair and socks....great job!

Weekly Events!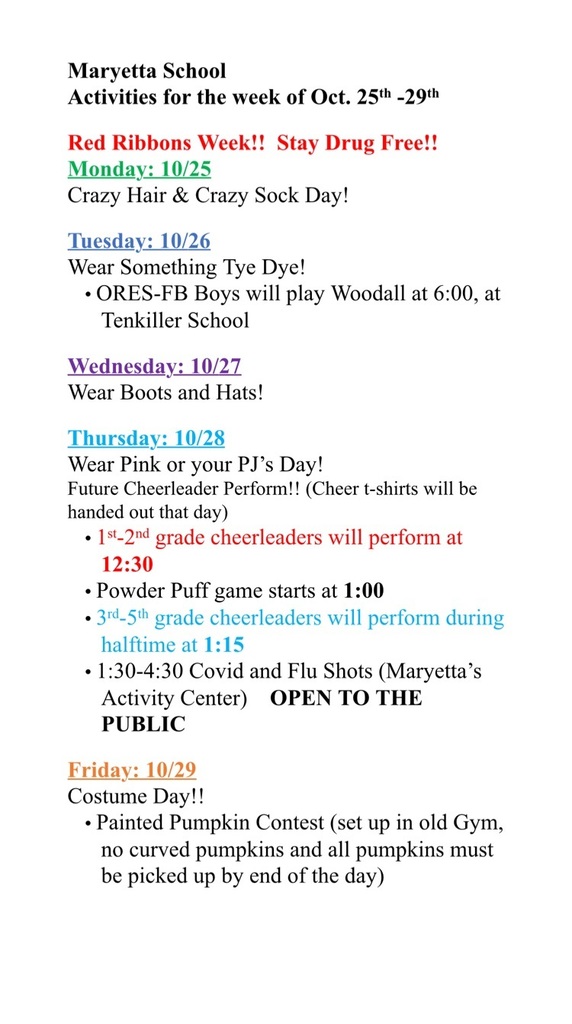 Maryetta 3rd & 4th Basketball 2021-22 (UPDATED).

2021-2022 * Maryetta Junior High Basketball * 2021-2022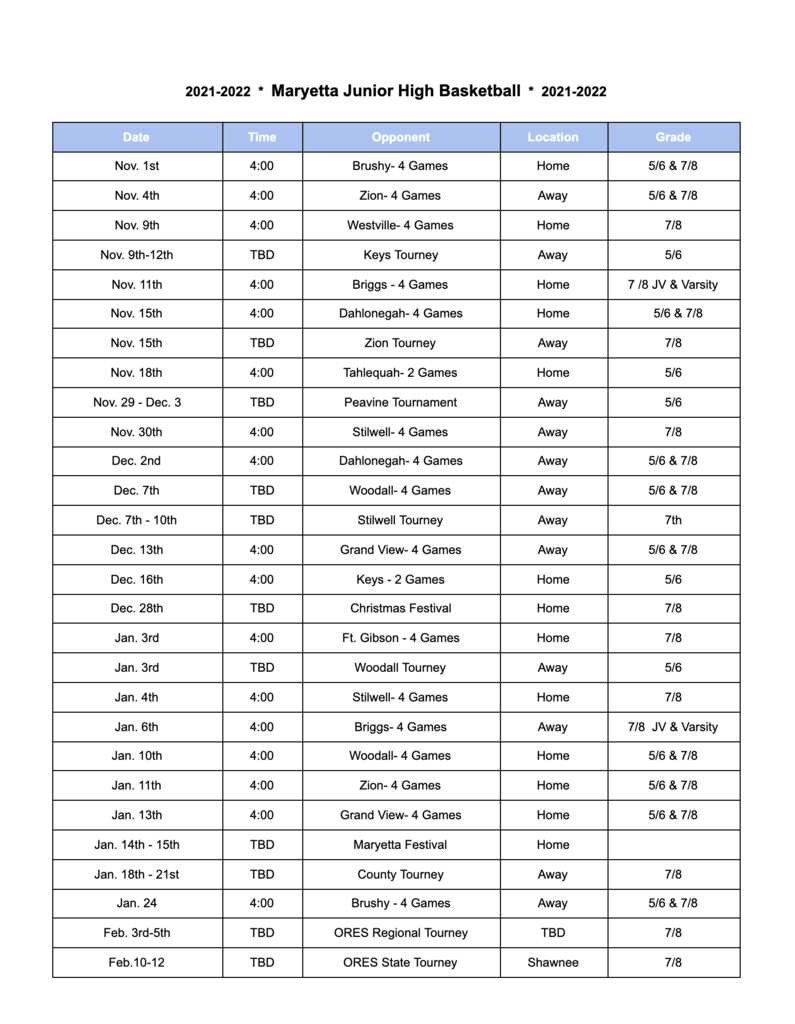 Next Week is Red Ribbon Week - October 25th through October 29th.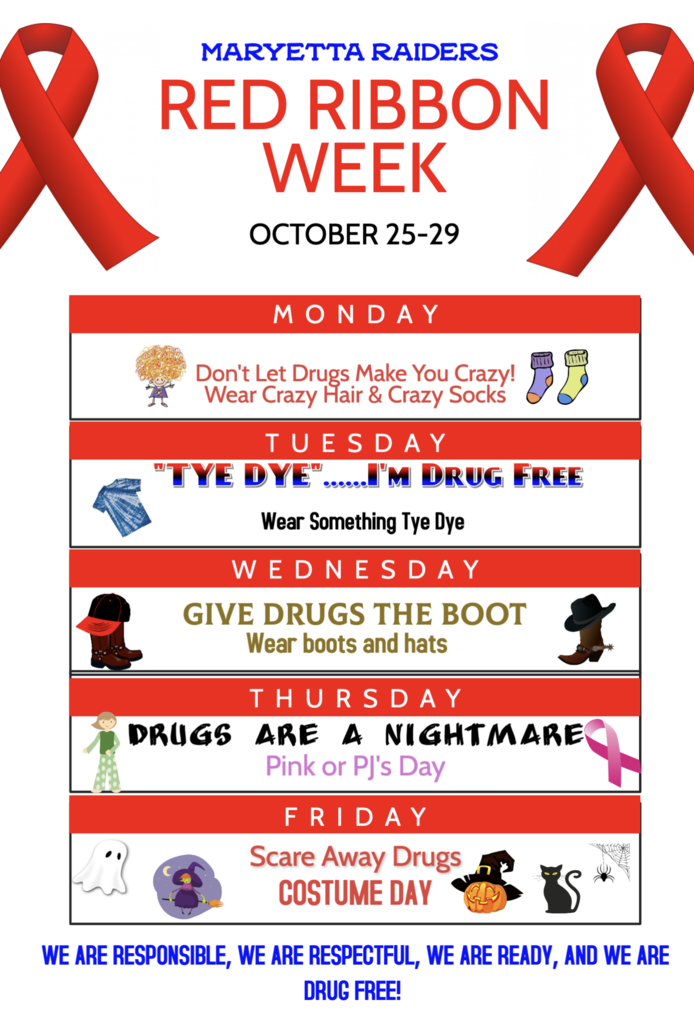 This says it all! Thanks Raesha Martinez! Unity Day was a huge "orange" success at Maryetta!!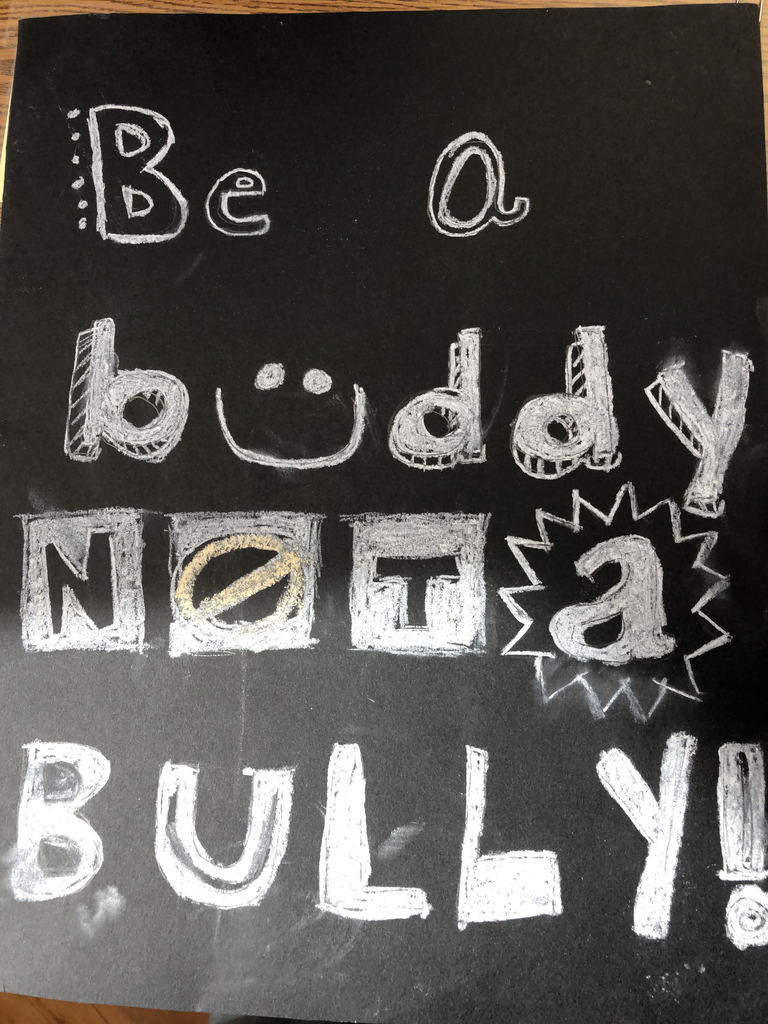 Woodall 3rd and 4th grade basketball tournament.