Maryetta Basketball season starts tomorrow with our 4th grade boys and girls teams traveling to the Woodall Tournament. The team will leave around 1:00 and should return around 4:00 p.m.

REMINDER: The Cherokee Nation is set up to give FREE immunizations today from 3:00pm - 5:00pm in the Brick Lobby (by Administration). Flu and COVID vaccines will both be available.

We have winners from our Pumpkin Decorating Contest! Everyone did such a great job. Maryetta would like to thank the Adair County Health Coalition for judging at the contest and Sonic for donating the amazing prizes! Here are your winners: Overall: Abel Miller Teachers: 1. Mrs. Littledeer 2. Keni Poindexter Cutest: 1. Kenzie Alexander 2. Chloie Coombes 3. Arena Thomison Funniest: 1. Sumher Pritchett 2. Kimber Cox 3. Taya Grimmett Scariest: 1. Nayeli Paz 2. Raylee Burgess 3. Phoebe Butler Best Use of Maryetta Colors: 1. Stella Bovas 2. Kaspyn Jones 3. Taylor Buckner Story Book: 1. Alexa Rameriz 2. Koplan Kirby 3. Brady Miller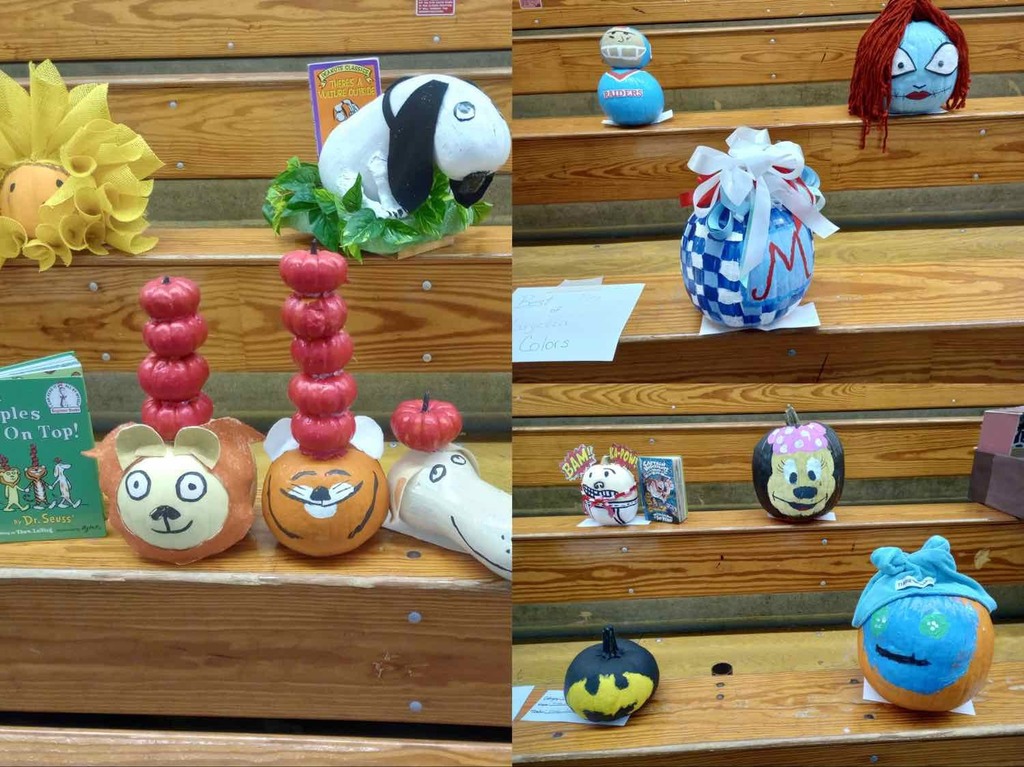 Cherokee Nation will be at Maryetta School in the brick lobby from 3:00-5:00 pm tomorrow. They will be giving Flu and COVID shots. This will also be our Family Engagement Night from 3:30-5:30 pm at the preschool parking lot area. So come get some candy and shots! Boo on the flu!

Powderpuff results: the 7th grade girls win in double overtime, 28-22!

The Powderpuff game will begin at 10:00 this morning. Students will be visiting the concession stand after game and their lunch hours. Go Raiders! Have fun for a great cause!

Everyone is welcome to watch the Maryetta band students perform at the STILWELL FINE ARTS SPOOKTACULAR. It will be held at the Edna Carson Fine Arts Building (the dome building at Stilwell High School) on Monday, October 31st, at 10:45 am.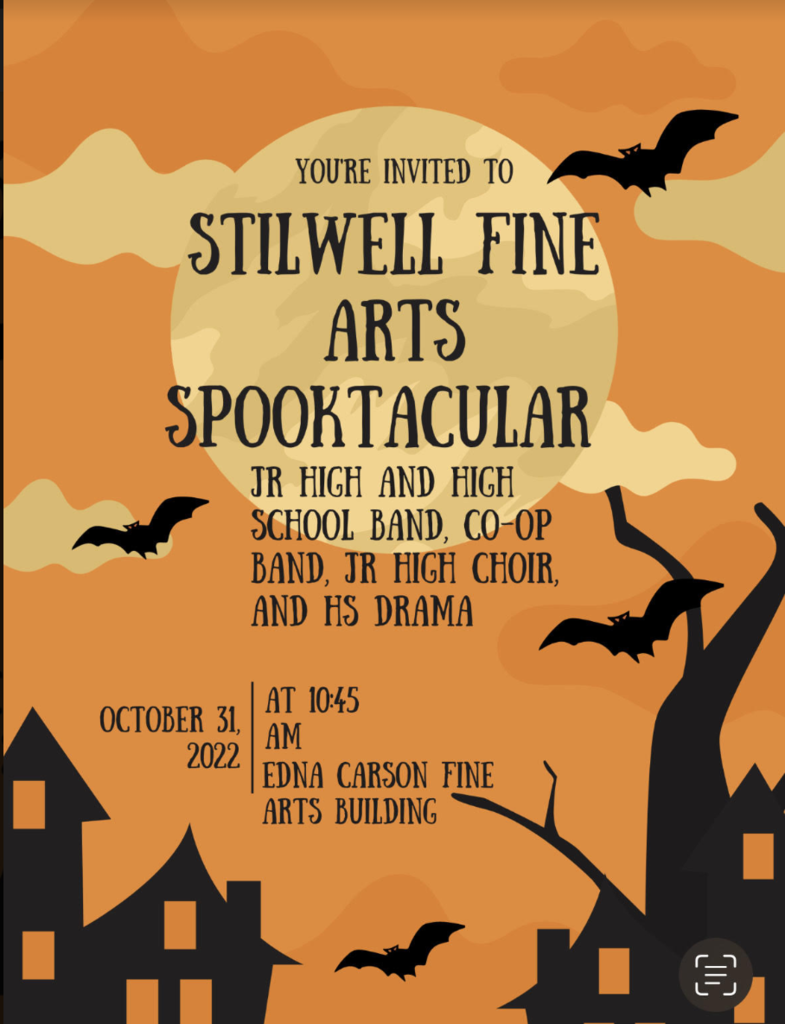 We have new Maryetta hats for sale in the Front Office. Hats are $20 each. Made by C & J's T-shirt shop.


Due to the rain forecast, the Powderpuff game has been moved to Thursday. Tomorrow will be "Peace Out to Drugs" day (wear tie dye) and Thursday will be "Pink Out" day. There will be a concession stand on Thursday, please send money with your student that day.

PUMPKIN CONTEST Maryetta 4H invites you to bring a pumpkin to the Pumpkin Contest on Friday, October 28th. Please bring pumpkins to the Old Gym on Friday morning, BEFORE 9:00am. NO CARVED PUMPKINS ALLOWED! Categories will be Cutest, Funniest, Scariest, Story Book, and Best Use of Maryetta Colors. Good Luck!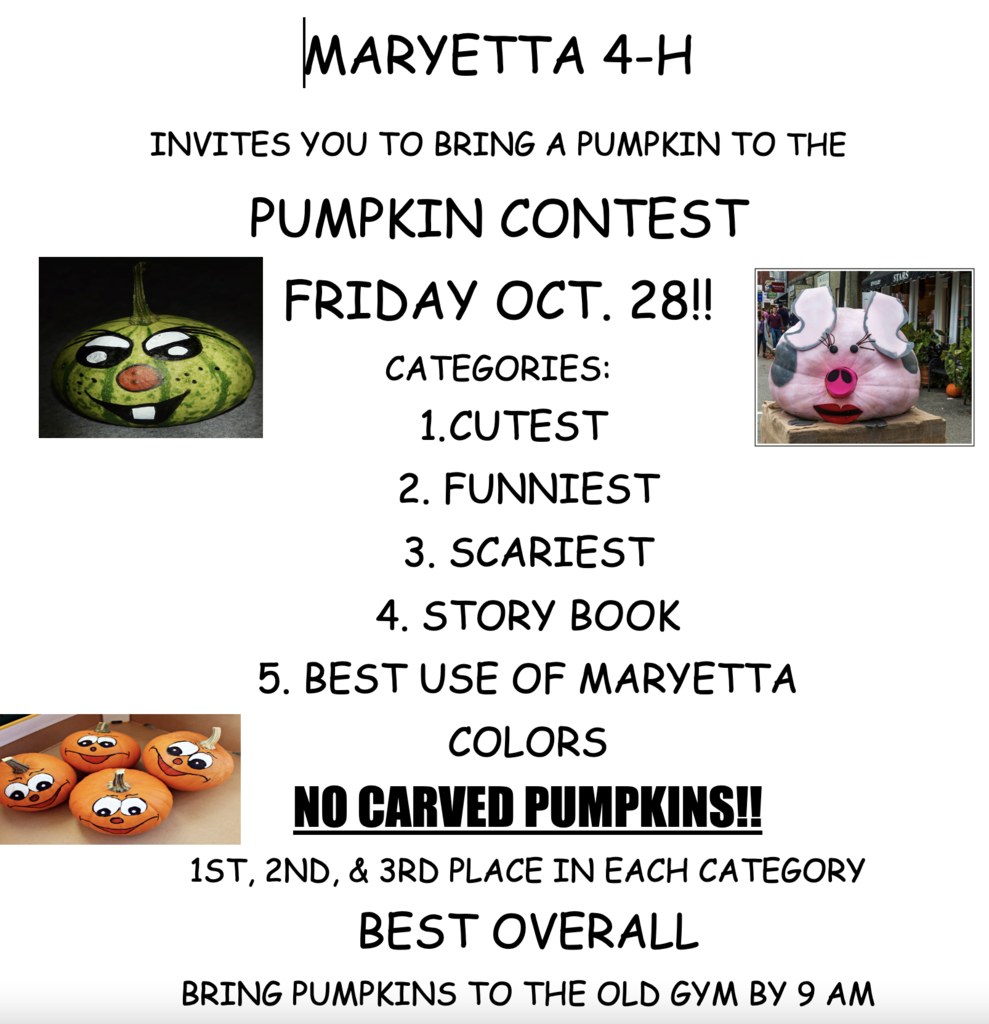 Weekly Events!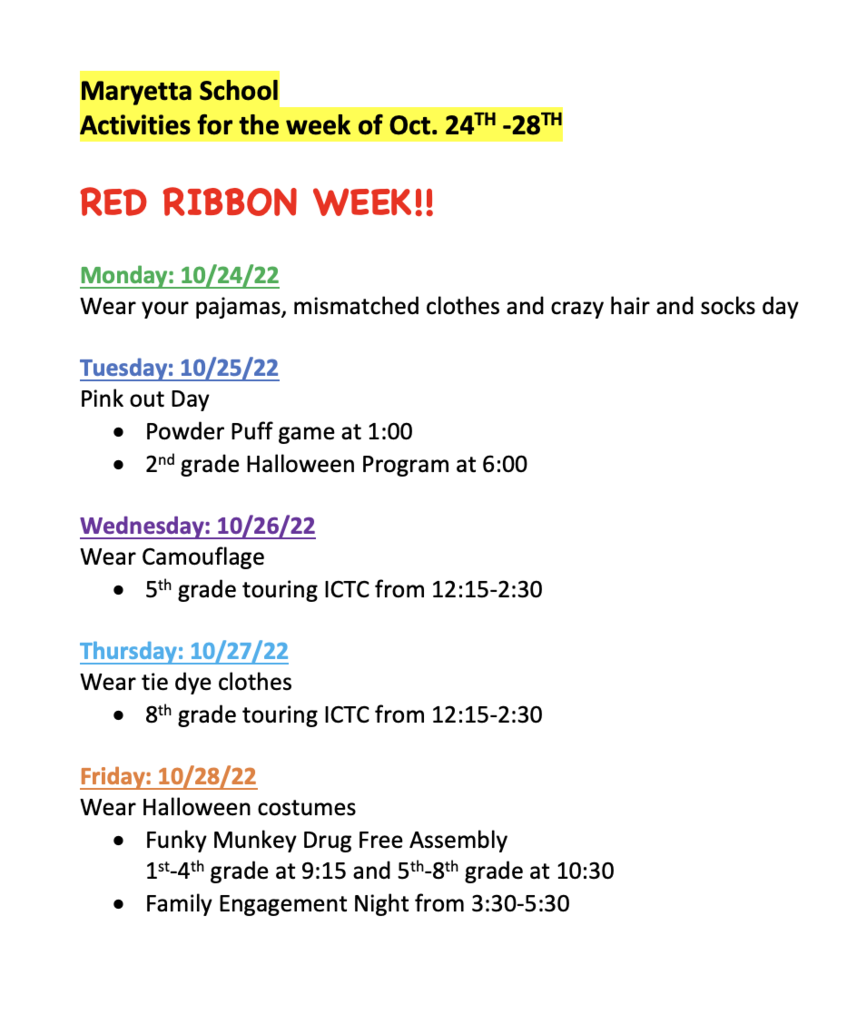 Mena was back at school this morning welcoming students into the Preschool building. Today was her second day and she has already won the hearts of so many.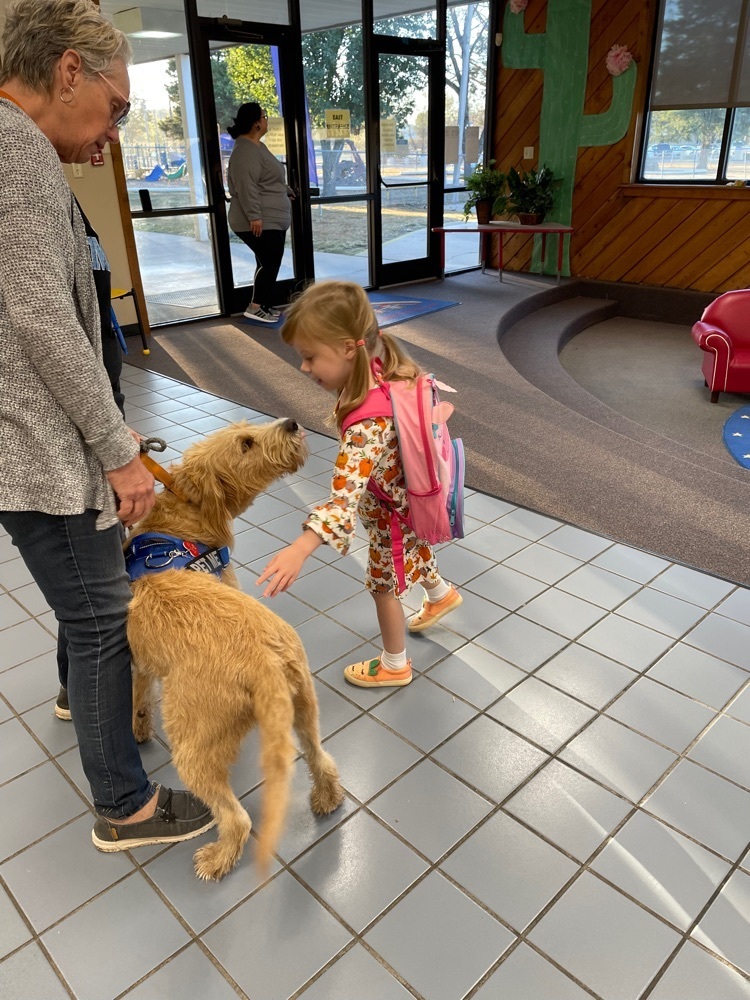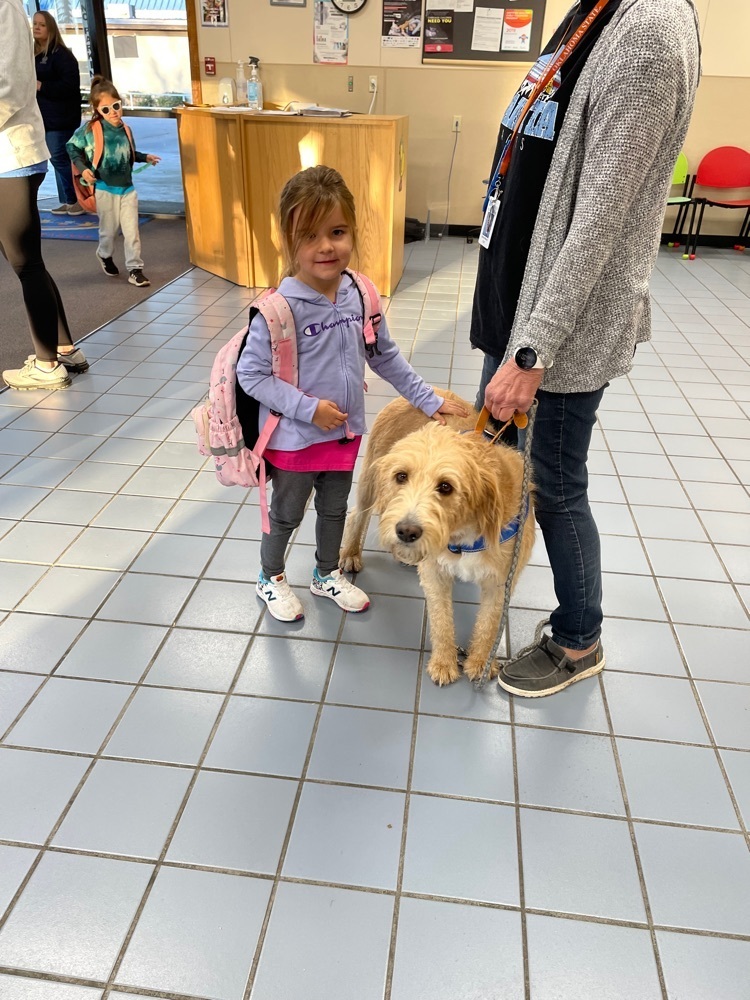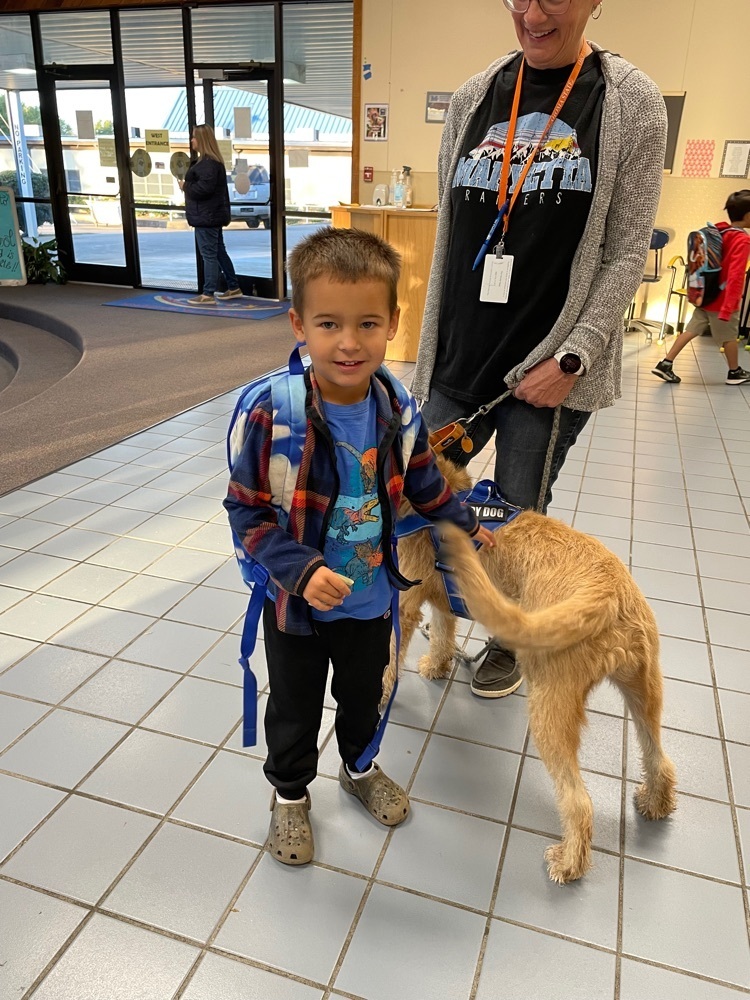 HERE'S TO OUR OCTOBER RAIDERS OF THE MONTH! Great job showing that you are Respectful, Responsible and Ready to Learn Pictured starting at the front row, left to right: Kindergarten: Nayeli Martinez-Chavez, Cora Duncan, Meah Selman (not pictured Kambry Smith) 1st Grade: Adalynn Shultz, Stormie Galcatcher, Lizzy Martin, Ericka Bruner, Phoenix Gonzales, Gemma Elmore 4th Grade: Arena Thomison, Lydia Damer, Aleczander McNac / 2nd Grade: Nicholas Finley, Hannah Bellamy 3rd Grade: Raylynn French, Gracelynn Olive, Sierra Pettit, Logan Littledeer 5th Grade: Tytis Cloud, Joselyn Barnett, Stella Bovos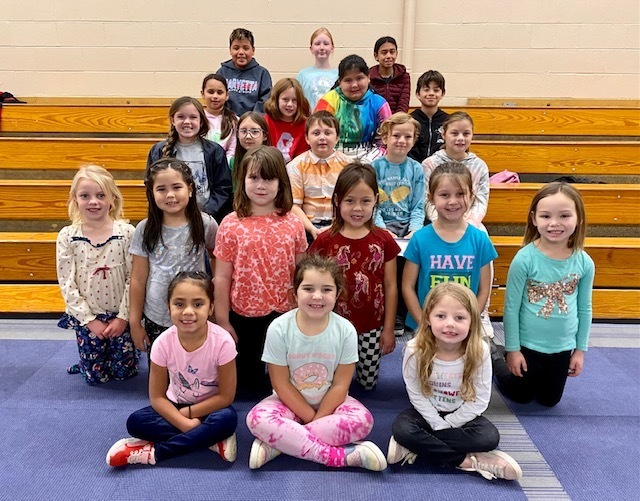 Maryetta School will be hosting ORES football games tonight. ORES admission prices are $6.00 for adults and $6.00 for all students KG and above. Come out and support your Raiders! The following games will be played at Maryetta tonight: 5:00 Moffett vs. Moseley 6:00 Maryetta vs. Grove 7:00 Rocky Mountain vs. Brushy

Ms Mena (pronounced MEENA), Mayetta's own Therapy Dog, recently visited every classroom and over 700 kids. Everyone seemed excited to welcome our new "student" to school! Mena and I are a Certified Therapy Dog team through the Alliance of Therapy Dogs and will be on campus 2 days a week. Her first day "on the job" will be Friday, October 21st. Students and staff will then be allowed to enjoy the benefits of having a Therapy Dog at school by petting or getting a "doggy hug" from her. Letters were sent home with students last week asking parents to inform us if their child has allergies to dogs. If your child has allergies to dogs and you have NOT returned a signed form, please do so as soon as possible. We're excited to see this program grow and are thrilled that our students and staff have the opportunity to participate in such a unique way to connect and support wellness. Please contact our School Counselor, Diane Weston, with any questions or to request an allergy form.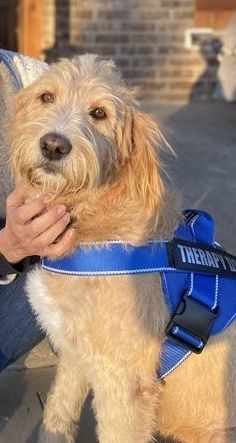 Red Ribbon Week is October 24-28! Mon, Oct. 24 - DON'T GET MIXED UP IN DRUGS! Wear Pajamas/mismatched clothes and crazy hair/socks. Tues, Oct. 25 - LET'S TACKLE CANCER AND BLOCK OUT DRUGS! Pink Out for the Powder Puff Game Wed, Oct. 26 - DRUGS WILL NOT FIND ME! Wear camouflage! Thurs, Oct. 27 - PEACE OUT TO DRUGS! Wear Tie Dye Fri, Oct 28- SCARE AWAY DRUGS! Wear Halloween Costumes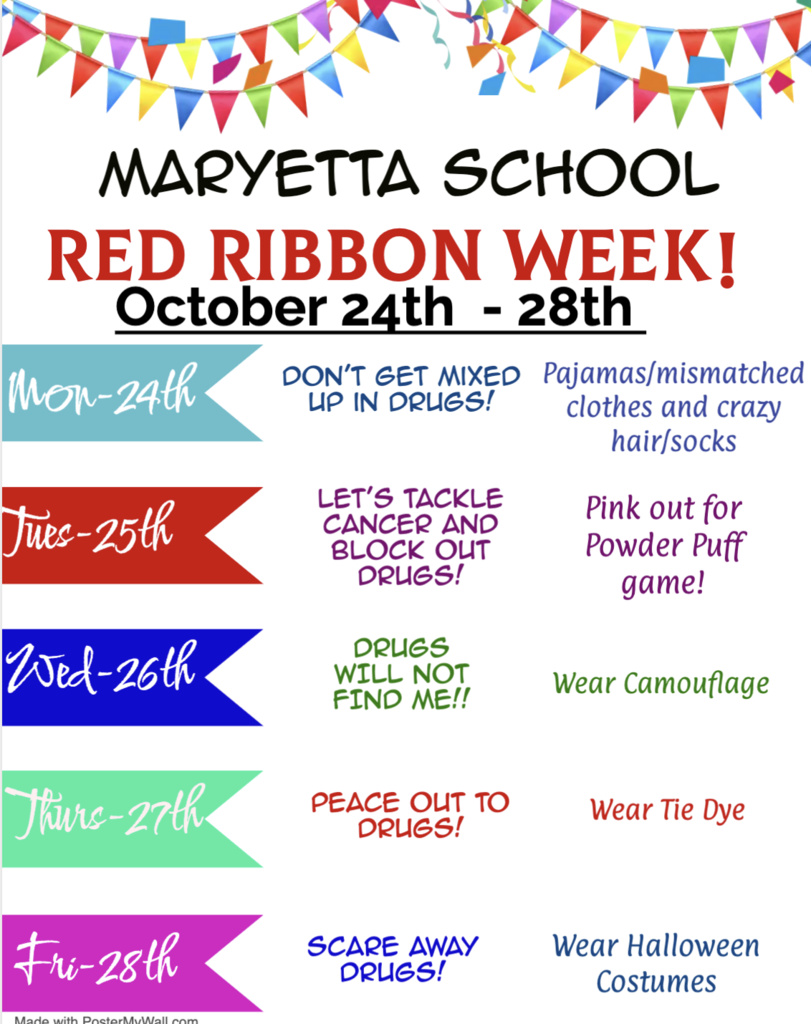 October is National Bullying Prevention Month We take bullying seriously at Maryetta and ALL reports will be investigated. Safety is our primary concern and we want to make sure that all students feel safe when they are at school. However there are a few things that parents and caregivers need to know. The simple definition of bullying is: "When someone hurts your body, your feelings or your stuff. The bully does it on purpose to be mean and won't stop after they've been told to stop." Children look at bullying differently depending upon their age. The young child often looks at bullying when they don't get something that they want. For example, if another child doesn't want to share a toy with them, they might call them a "bully". For the older child being a "bully" might mean that someone is saving a seat for a friend and won't let them sit there. Neither of these situations meet the true definition of "bullying" but they could be problems that might need adult intervention. The most important thing to let your child know about bullying is that they MUST TELL SOMEONE. We often get reports from families informing us that their child is being bullied only to find out that their child has never told anyone at school. Students and parents have several ways to report bulling. * Anonymously report using the Stop It app. Any parent or student who has downloaded the app on their smart phone can make a report at anytime. These reports can be anonymous and they are sent immediately to our administration and select members of the counseling team (CARE). * Report bullying using the online report form on Maryetta's website * Tell your child's teacher, administrator or a member of the CARE team. * Students can submit a written report using one of several CARE boxes located in the school. We understand that many times students are afraid to report bullying and we will never release a reporters name to anyone. A student's safety is our number one concern so we will do all we can to ensure their anonymity in all reports. If you have concerns about bullying, please contact a member of our CARE team, your child's teacher or Administrator. - Diane Weston, School Counselor (918) 696 2285 x3012
dweston@maryetta.org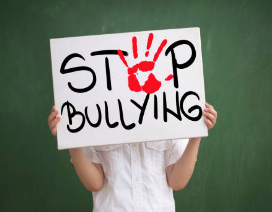 Adair County 4H is selling T-shirts. You may pick up an order form at the Front Office or the 4H room. The Maryetta shirts will be light blue and cost $15 each. A 2x is $17 and 3X and up is $18.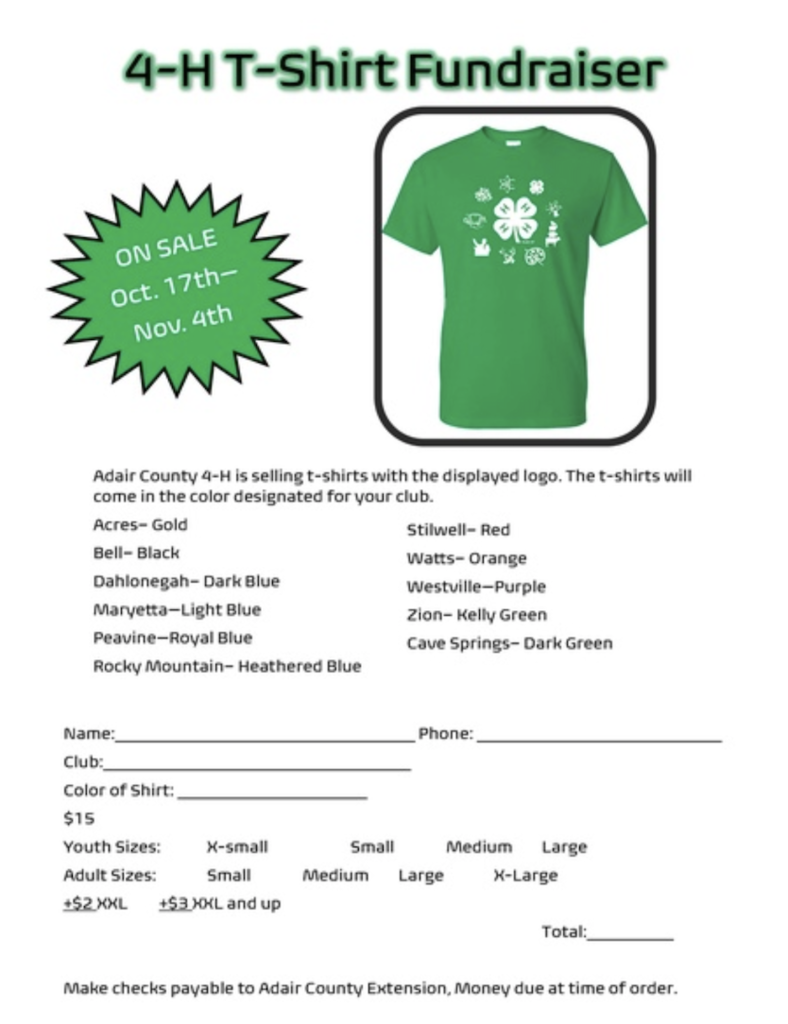 MARYETTA SCHOOL LITERACY & FAMILY ENGAGEMENT NIGHT WILL BE HELD ON FRIDAY, OCTOBER 28TH, FROM 3:30-5:30PM. There will be free books, glow bracelets, candy and fun! We hope to see all our Raiders there!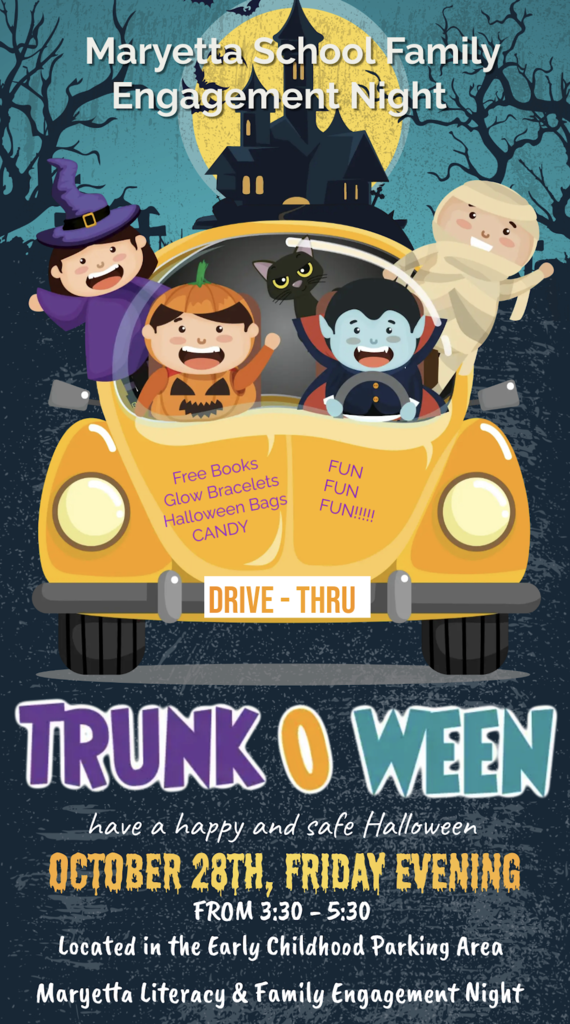 WEEKLY EVENTS!!